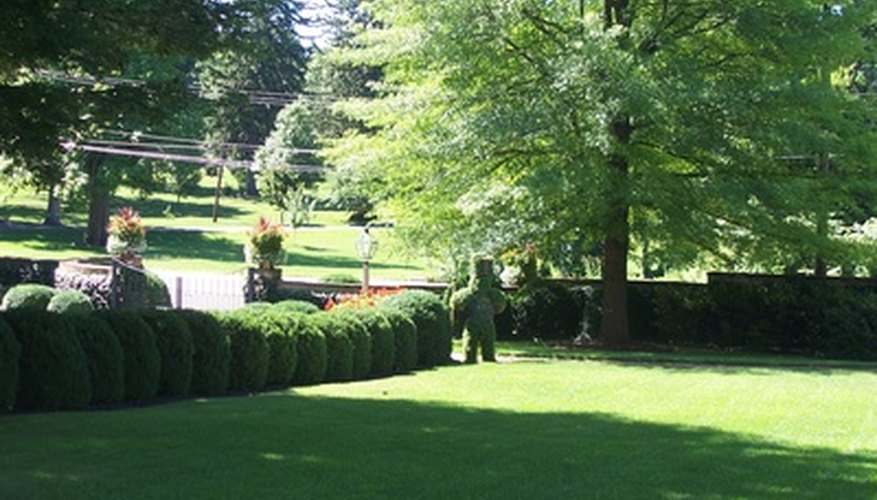 Evergreens are excellent plants for landscaping, because they provide interest and color throughout all seasons. Most evergreen groundcovers, vines, shrubs and trees are low-maintenance, some even thriving in areas where nothing else seems to grow. Not all evergreens can grow in all climates, however, so consider your region's climatic conditions when selecting evergreens for your landscape. Landscaping with evergreens takes some planning, but you'll end up with a landscape that offers color and beauty throughout the dull winter months.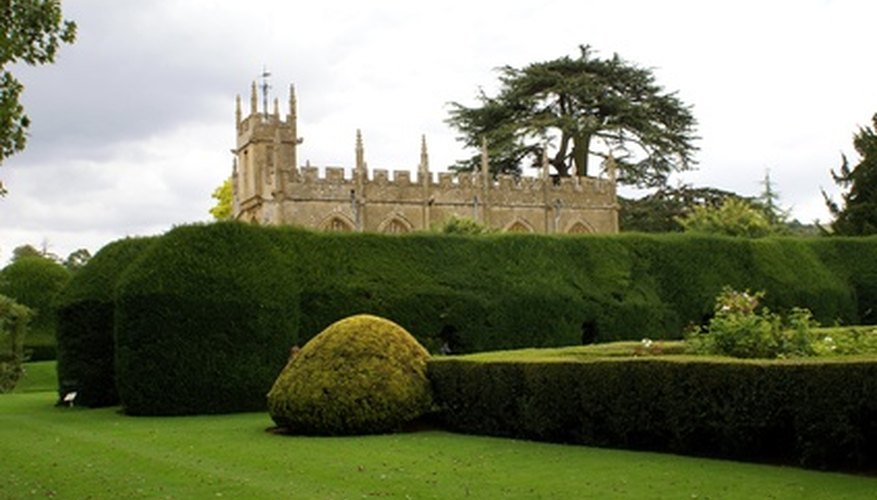 Plant evergreens to create hedges, whether informal or formal-looking. Arborvitaes and juniper shrubs will give you an 8- to 15-foot, more formal hedge, while yews will create a lower, 4- to 5-foot hedge and holly shrubs form hedges that are more informal in appearance.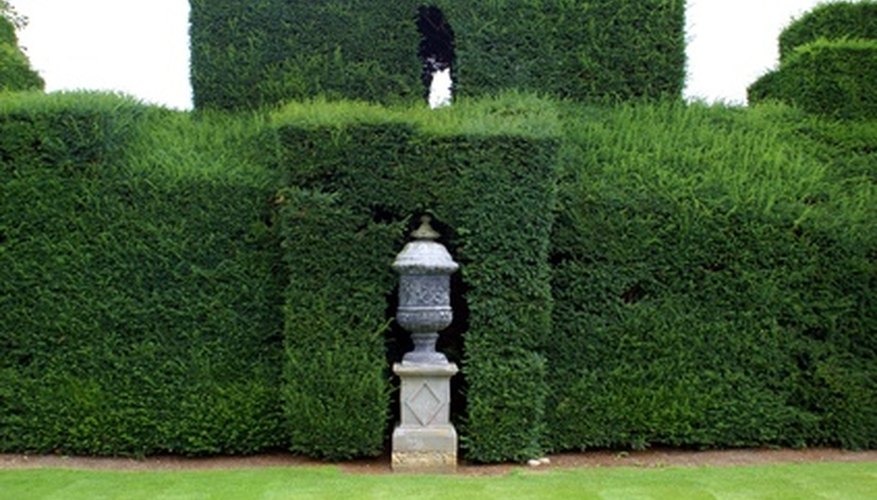 Select medium to tall evergreen shrubs to plant as privacy screens. Arborvitaes, Leyland cypress, holly shrubs and oleanders can provide year-round privacy screening around your yard when planted close together in a row. These evergreen shrubs can also serve as windbreaks or to buffer traffic noise.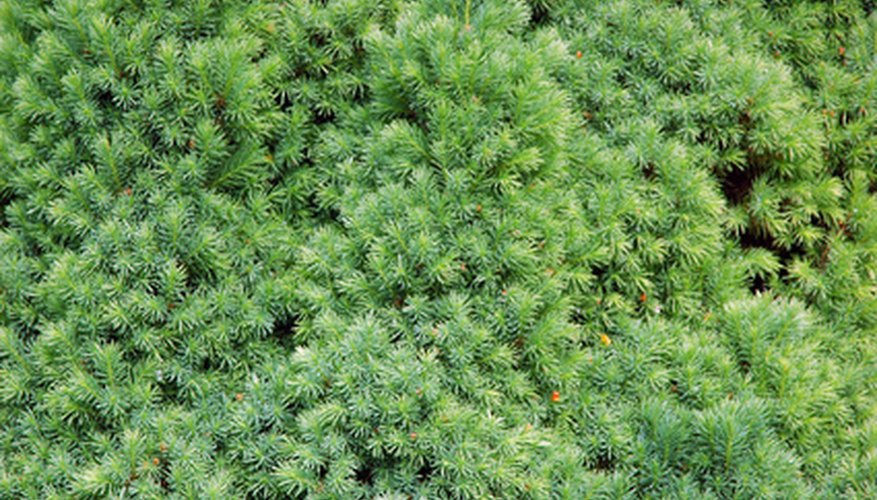 Plant certain evergreen shrubs to landscape spots where nothing else seems to grow. Arborvitaes can grow in nearly any soil type, whether it's clay, wet or acidic, while Canadian and Japanese yews grow well in shady spots. Junipers and mugo pines are great for sandy soils.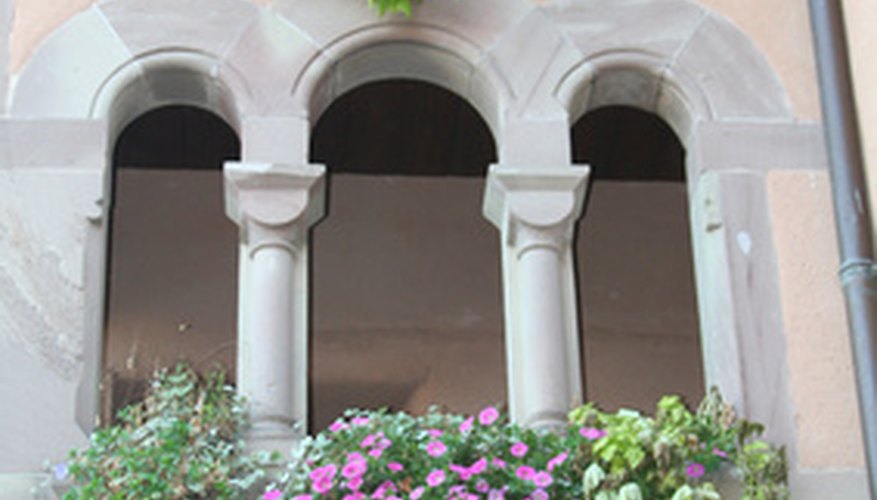 Plant evergreen vines to cover arbors or fences, or walls to add sophistication and year-round interest to your landscape. You can even pair evergreen vines with flowering deciduous climbers for a beautiful accent during the warmer seasons.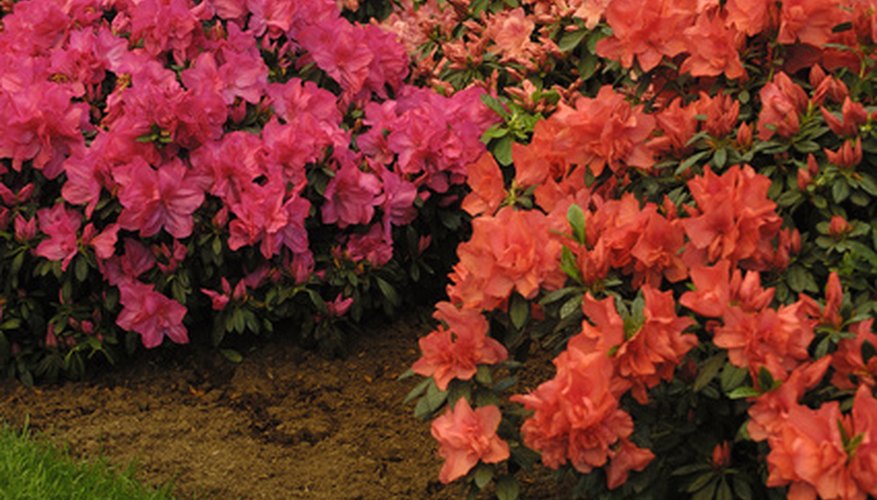 Plant slower-growing, smaller evergreens to use as foundation plantings against a house or building. Border the outside walls of your house with evergreens like gardenias, spreading yews, azaleas or Japanese and Chinese hollies. You can also plant taller-growing camellias, arborvitaes or some mountain laurel varieties for foundation plantings against higher walls with no windows.
Landscape with evergreen groundcovers to control soil erosion on slopes or to cover lawn areas where grass is difficult to grow and maintain. Evergreen groundcovers like pachysandra, ivy and winter creeper are excellent for shady spots in your lawn, while cotoneasters and junipers will retain the soil on sunny slopes and hills.