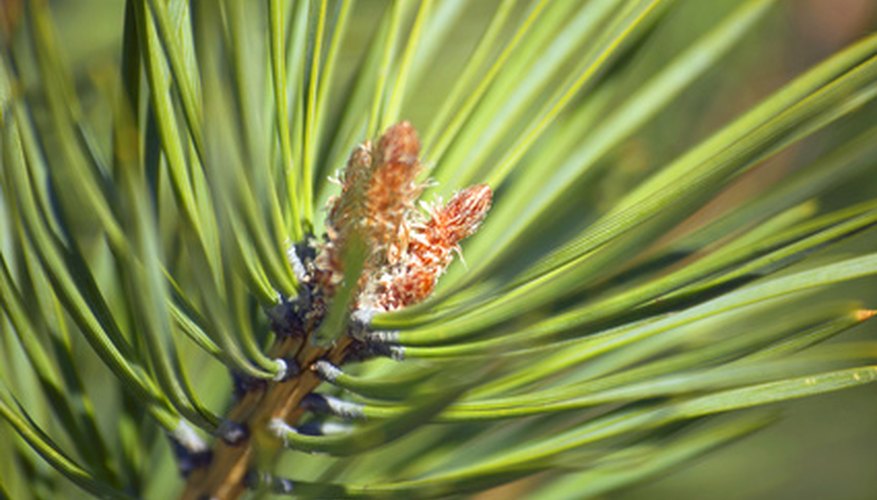 Gardeners dabbling in topiary may be wary of trimming an evergreen tree into a spiral topiary. Create a topiary effect with a rope and clippers. Evergreen trees are amazingly resilient and will quickly bounce back from any mistakes you may make. Shape a spiral evergreen tree in your landscape for a new and exciting garden addition.
Position the ladder near the evergreen tree if you will need help reaching the top of the tree.
Tie a rope to the top of the tree. Extend the rope down and around the evergreen tree in a spiral fashion so it winds around the tree. Adjust the rope to the spiral look you want because you will be cutting along this rope.
Trim the evergreen tree along the rope with the grass clippers. Remove the foliage all the way down to the trunk of the tree.
Remove the rope and you will see the beginnings of the spiral topiary in the evergreen tree.
Prune the spiral shape of the evergreen with the pruning clippers to make it neater. Make the foliage angle in gradually toward the trunk of the tree along the spiral or make it a straight angle. Use the pruning clippers to create these edges along the spiral shape.
Maintain the spiral shape by pruning it every year in early summer with the grass clippers. Redefine the spiral shape and remove new growth that is filling in along the trunk of the tree. Neaten up the spiral angles with the pruning clippers.
Keep your evergreen tree at the same height by pruning away the top of the tree every spring if you desire. Alternatively, allow the tree to grow taller and extend the spiral shape up into the new growth of the tree using the grass clippers and the pruning clippers.
Things You Will Need
Ladder (optional)

Long rope

Grass clippers

Pruning clippers