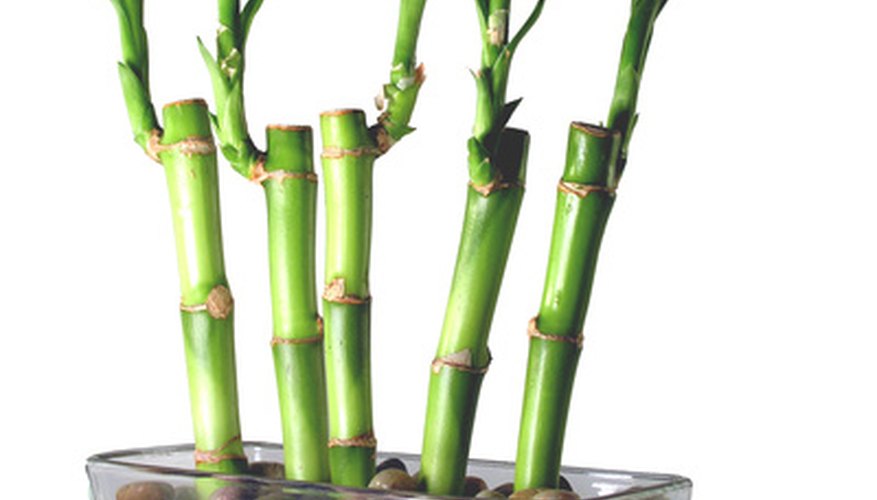 Floral arrangements are an opportunity for creativity. An arrangement can bring a living element into a flat room and completely change how the room feels. But creating a unique arrangement isn't always dependent on flowers. Interesting and long-lasting arrangements are often made using wood, branches, stems or twigs as the central feature of the arrangement. Some may have curly stems and be uplit by a focal light and others may convey a zen-like quality of simplicity and elegance.
Select 8 to 10 sections of bamboo that are of similar coloration, dimension and age. Be sure to investigate specialty farms for species like black bamboo if you want something quite unique.
Choose a glass vase that is at least 1/3 the height of the bamboo.
Place black river pebbles in the bottom of the vase and fill the vase with water or a fake water product. Fake water looks like water, but it doesn't need to be changed.
Bundle your bamboo together and tie with red cording. Position the bottoms of your bamboo among the decorative rocks and fan them out in a nice design.