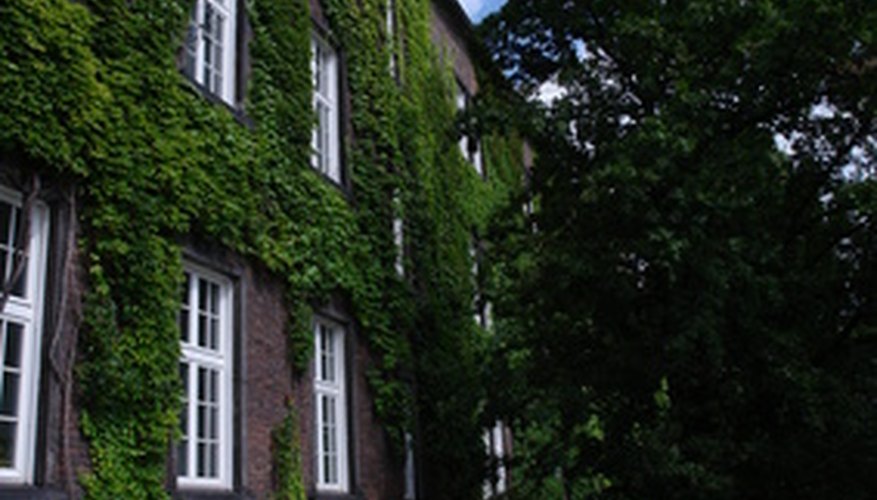 Ivy plants (Hedera spp.) are popular climbing, spreading ground covers, due to their vigorous growth rate and evergreen leaves. Ivies can quickly climb up and over fences, walls and trellises. They can also help to prevent soil erosion with their deep, dense roots. Most ivy plants are grown in shady areas in regions where winters are colder. A plethora of ivy species exist, making proper identification of an ivy plant somewhat daunting. You can determine what species of ivy you have by studying the ivy's leaf characteristics, including the leaf color, shape and size.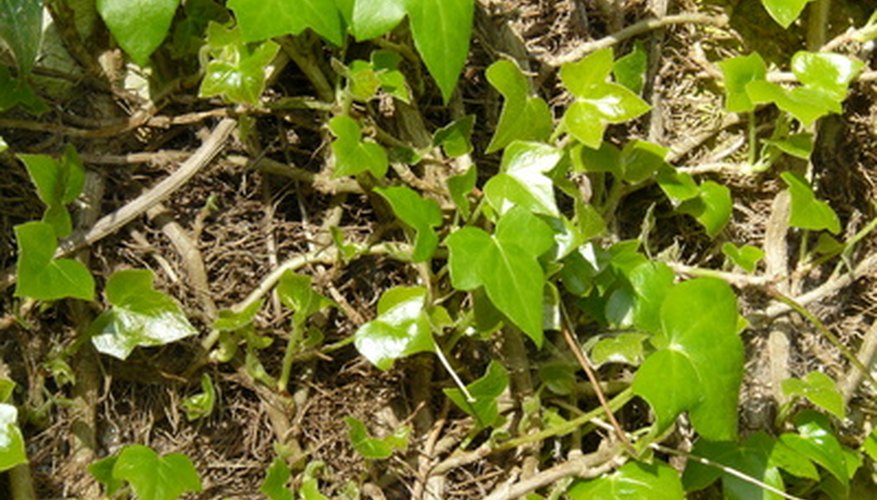 Identify ivy plants by their leaf color. Although most ivies have dark-green leaves, some have slightly different colors. For instance, the Gold Finch ivy (H. helix 'Gold Finch') has gold to lime-green leaves, and H. helix 'Walthamensis' has blackish-green leaves with white veins.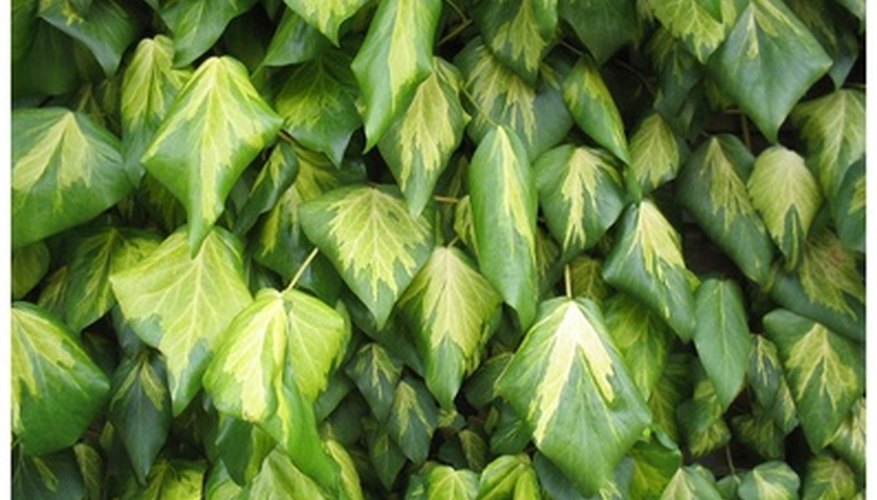 Note whether your ivy's leaves are two-toned or variegated. Most ivies are variegated, but those that are a single solid leaf color include H. helix Anita, Asterisk, Boskoop, California Fan, Cockleshell and Duck Foot.
Identify the ivy plant by its leaf shape, which can be classified as heart-shaped, curled or ruffled, or fan-shaped. Common ivies with heart-shaped leaves include the H. helix Teardrop, while those with fan-shaped leaves include Boskoop, California Fan, Cockleshell and Medusa. Ivies with curled or ruffled leaves, known as "curlies," are Dragon Claw, Gilded Hawke, Golden Girl, Ivalace and Lemon Swirl.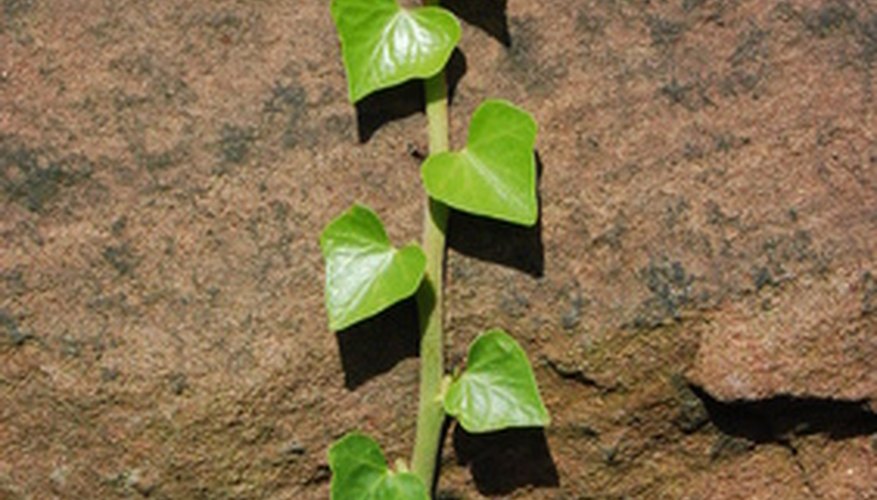 Consider the leaf size on your ivy plant. H. helix Anita, Duck Foot, Iantha, Ivalace, Kobold, Lady Frances, Midget, Mini-Ester, Misty, Shamrock and Spetchley all have miniature leaves, while Dragon Claw, Gilded Hawke, Gold Child and Golden Ignot are among the species with the largest leaves.