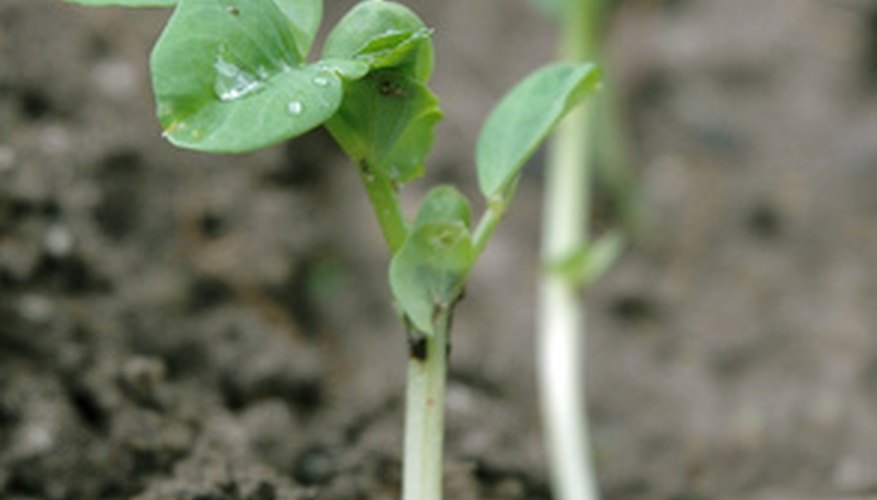 Dwarf varieties of peas do not require staking, yet other varieties will need support for their vines. In England, one staking method is referred to as pea-staking, which uses dead, twiggy branches for support. Instead of looking for appropriate shaped and sized twigs, garden netting, metal posts and twine will efficiently support a row of peas. Look for metal poles with hooks along the entire length of the pole.
Measure the length of the row of peas. You will need a length of gardening netting equal to the length of the row, and one pole for every 4 feet.
Drive metal poles into the soil, next to the row of peas. Space the metal poles 4 feet apart and drive each 2 feet into the ground.
Affix the length of netting to the poles, by looping over the pole hooks.
Run a line of twine, 12 inches above ground level, tying the twine from one metal post to the next. Do this when the peas are about 15 inches tall. Situate the peas between the twine and the garden netting.
Repeat the previous step, moving up another 12 inches from the first strand of twine, when the peas have grown slightly beyond that point. Do this every time the peas grow another foot.
Things You Will Need
Measuring tape

8--foot metal posts with studded hooks

Mallet

Plastic garden netting

Twine