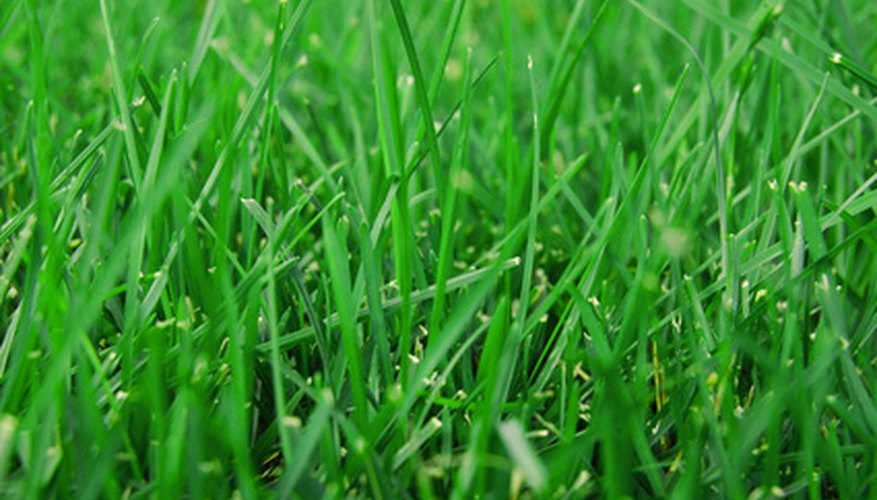 Bahia grass is a warm climate grass identified by thick and coarse bright green blades. Bahia grass was introduced to the Southern United States more than 70 years ago, and thrives in warm, humid regions such as Florida, Mississippi, Louisiana and Texas. Because bahia grass grows rapidly and requires maintenance and care, it may be desirable to eliminate it from your landscaping in order to replace it with a lower maintenance grass. Killing bahia grass is a simple process that does not require specialized landscaping skills.
Fill an empty, clean spray bottle with 2 cups of room temperature water.
Measure 2 cups of herbicide and add it to the spray bottle water solution. Shake well.
From a distance of 6 to 8 inches, spray the unwanted bahia grass with the herbicide solution. Be sure to wear gardening gloves while spraying, and avoid contact with the solution on your skin.
Leave to dry, do not rinse off. The solution will take 5-10 days in order to dry out and kill the bahia grass.
Spread old newspaper over the sprayed area of bahia grass you wish to eliminate from your lawn.
Place a brick or heavy weight to weigh down the newspaper. Leave in place for 1 to 2 weeks.
Inspect your lawn for new growth of bahia grass. Eliminate any additional growth as soon as possible before it has a chance to spread.