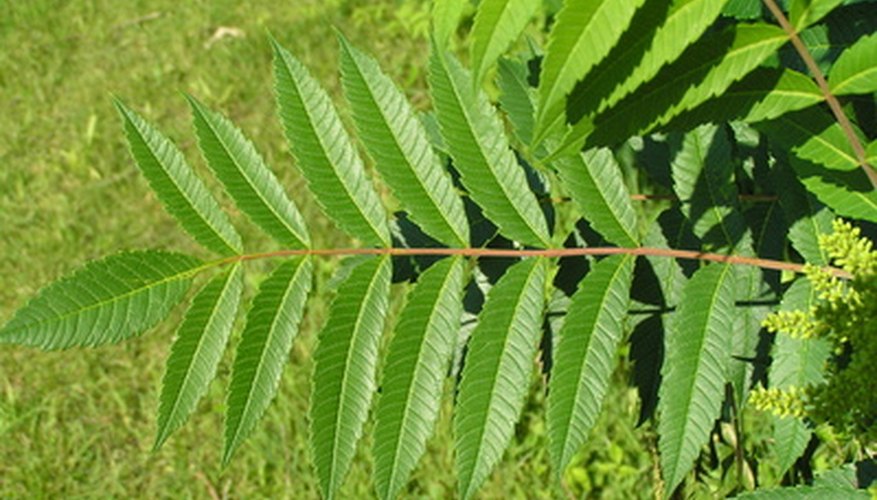 Getting a rash on your skin from poison sumac can be itchy and painful. If your garden has poison sumac growing in it, carefully remove the plants before it begins to spread. Poison sumac contains an oil called urushiol, which can cause allergic reactions that can lead to a rash or blisters. The best way to get rid of poison sumac is to kill it and carefully remove it from the area.
Wear protective gloves when handling poison sumac plants. Gloves that fully cover the arms offer the best protection.
Cover the area with newspaper or a tarp. Make sure there are no open areas where sunlight can get through.
Dig up the surrounding area of the plant and make sure to get rid of the bottom of the roots. Leave no parts of the plant behind.
Put the plant and its roots into a sealed bag. Seal the bag and dispose of it in the trash.