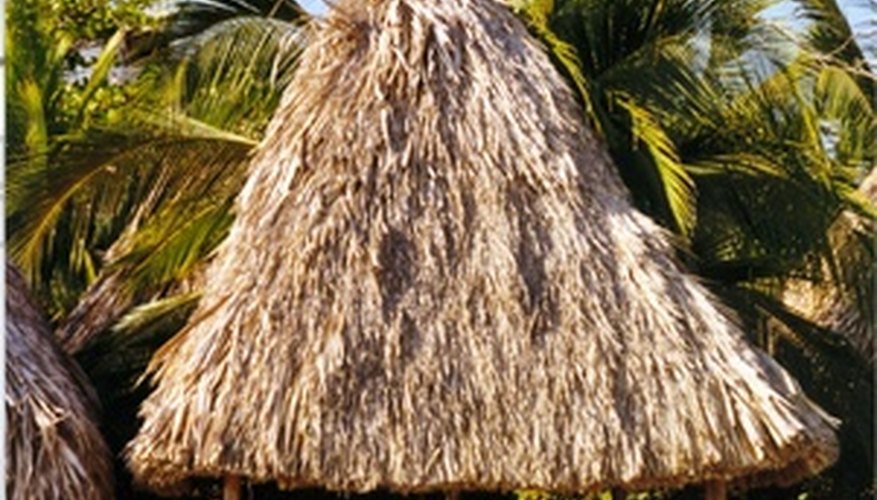 Palm tree leaves have many uses in daily life. In some island cultures, the leaves are even used for roofs and sold as umbrellas. A palm tree leaf umbrella is referred to as a thatch umbrella and can be made by a palm tree owner desiring a practical use for the leaves that keep littering his yard. Palm frond umbrellas are purely decorative and require the support of an existing lawn umbrella to keep their shape.
Dry the palm tree leaves by setting them in a warm, dry location for at least one week after harvesting.
Arrange the leaves in a circular pattern, slightly overlapping them with all their branches facing toward the center.
Weave some twine through the branches to hold them firmly in place.
Continue layering the branches until you have five layers completed, securing each layer to the previous one using the twine.
Form the sixth layer by pulling the thick end of the branches through the center of the umbrella. Tie the branches together by weaving the twine through each branch.
Trim the branch ends that were pulled through in Step 5 by using pruning sheers, so that they are flush with the bottom layer of the umbrella. You will have a hole in the center of your umbrella for placing over the top of the underlying patio umbrella.