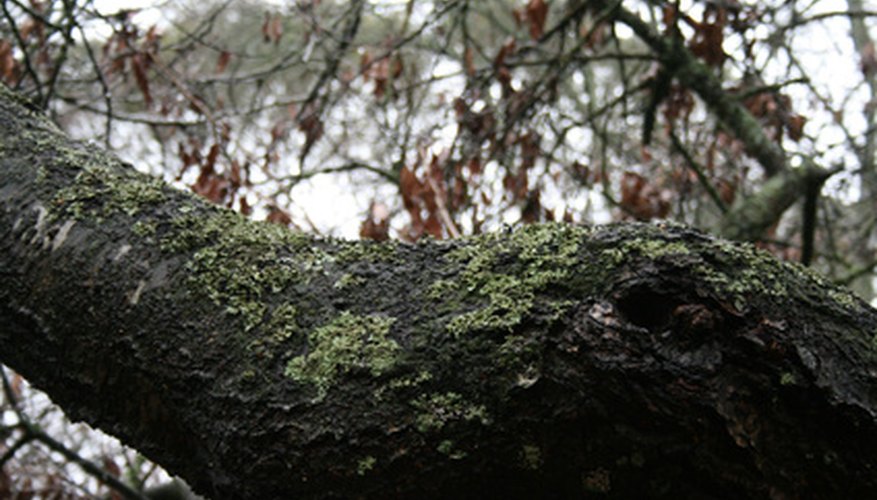 Old tree in Sassafras image by Leighton Wells from Fotolia.com
The state of Michigan covers three hardiness zones, according to the USDA. The warmest portion of the state along Lake Michigan can reach temperatures of minus 10 F. Michigan's native flowering trees have adapted well to this environment and therefore make good choices for landscaping in Michigan. These trees can be planted in wet, deep shale and dry soil with full sun. Native flowering trees in Michigan are found in a range of heights and forms.
Sassafras
Look for this native flowering tree in the open woodlands growing wild. Sassafras can grow up to 50 feet high, with horizontal branches set in a tiered format. Look for round clusters of yellow-green or brown flowers between March and May. Look for leaves to change to yellow, orange or red in autumn. The roots have been used in root beer.
Rusty Blackhaw Viburnum
Look for this native flowering tree along streams and rivers in well-drained woods and thickets. Rusty blackhaw viburnum grows to only 18 feet in height. Look for rectangular plates of bark as a distinctive mark of this tree. Flat clusters of white flowers bloom in April and May; in autumn, look for the leaves to change to pink, mauve and purple. Blue-black berries replace the flowers.
Chickasaw Plum
Identify the chickasaw plum by the fragrant white blossoms found from April to May. Find this tree in thickets along woodland edges and on roadsides. Look for the foliage to turn yellow in autumn. Look for yellow plums to form in spring and ripen to red during late summer; the plums are edible. This tree reaches a height of up to 30 feet.
Striped Maple
Identify this 20- to 40-foot tree by the white stripes on green bark and arching growth. Look for drooping lime-green foliage that becomes bright yellow in autumn. Look for wild striped maple in forests. The bark is food for deer and rabbits during winter.
American Plum
Look for this member of the rose family along streams and forest edges. Identify this 35-foot-high tree by the fragrant clusters of white flowers covering a wide crown during April and May. Look from August to September for deep red fruit that can be eaten fresh or used in pies and preserves. Look for light yellow to brilliant red foliage during autumn.
American Mountain Ash
Identify this smaller tree by the flat clusters of small white flowers and red berries during early to late summer. This member of the rose family grows to 20 feet and is found in open areas at high elevations. Look for the leaves on red stalks to turn yellow-orange in autumn.