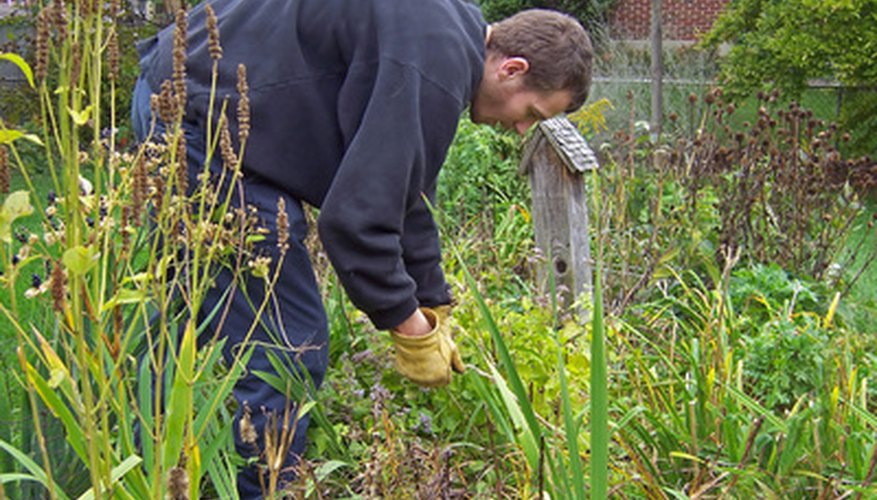 If you own a weed trimmer, or a similar weed-cutting tool, chances are you'll have to replace the line at some point. Each model of weed cutter requires a specific size of line, so look for the line specifications somewhere on your weed cutter or in the owner's manual. Threading your own line onto the old spool instead of purchasing a new spool will save you money.
Unplug your weed cutter, if it is an electric model. Make sure gas models are in the "off" position.
Release the lock ring on the top of the spool. Remove the top, and set aside.
Remove the spool from its housing. Check on the spool for the size of line you need. It is usually printed directly on the spool itself.
Insert one end of your line into the notch on the spool. This notch will secure the line to the spool.
Wind the line around the spool in the proper direction, which is usually indicated by an arrow directly on the spool.
Wrap the line snugly around the spool until only 3 inches of unwound line remains free. When finished, set the spool back into its housing on the weed cutter.
Feed the free end of the line through the notch on the housing of the spool. It should protrude out past the spool itself. Replace the top onto the spool and snap it in place.
Start up your weed cutter to test it.