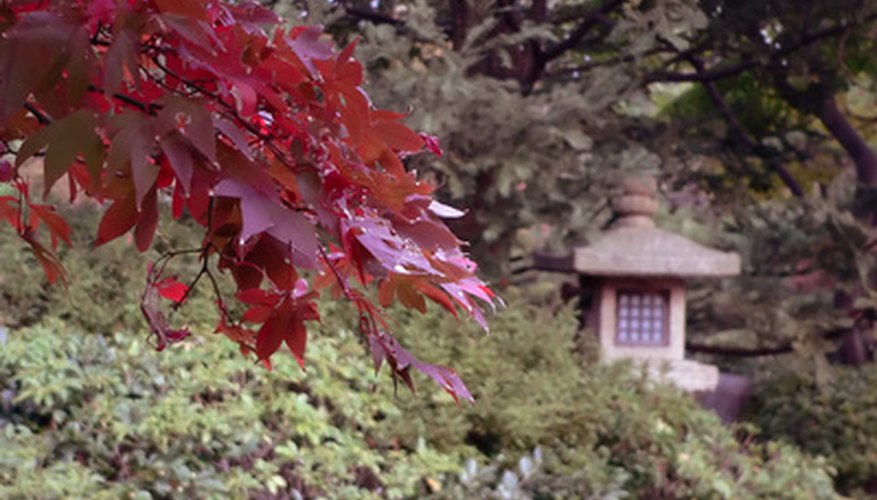 Americans are accustomed to sweeping vistas of continent-striding mountains and the panorama of endless prairies. The Japanese view nature more intimately, perhaps due in part to the size of their island homeland. The Japanese garden's style reflects that attitude; it visualizes the entire world in human scale. Plants in continual variety must grow in harmony with other elements; they are compact or pruned to grow in proper scale.
Traditional Plants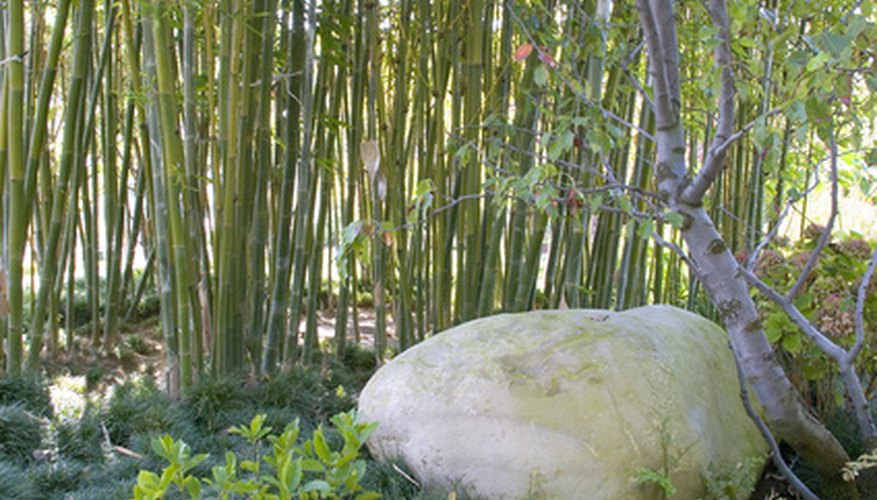 The five elements dictate garden elements--water, rocks, air, a lantern to represent fire and plants to represent earth. Traditional plants reflect the green that dominates the tropical and semitropical environment of the Japanese islands. Bamboo defines the boundaries of the garden's world; the invasive woody madake to the grassy sasa are widespread, but the Japanese use nearly a hundred bamboos to provide definition and even use a black variety for accents. Japanese evergreens, pines, yews and firs, provide year-round green. Deciduous willows and evergreen yuzuriha provide unusual foliage in yellow-green hues. The Japanese maple is the quintessential deciduous tree in gardens, but blue Japanese oak, white cedar and ginkgo trees stand as sentries and with evergreens. Hydrangea and wisteria, familiar shrubs to westerners, join Japanese cultivars of aucuba, Andromeda, serissa and eurya.
Blooms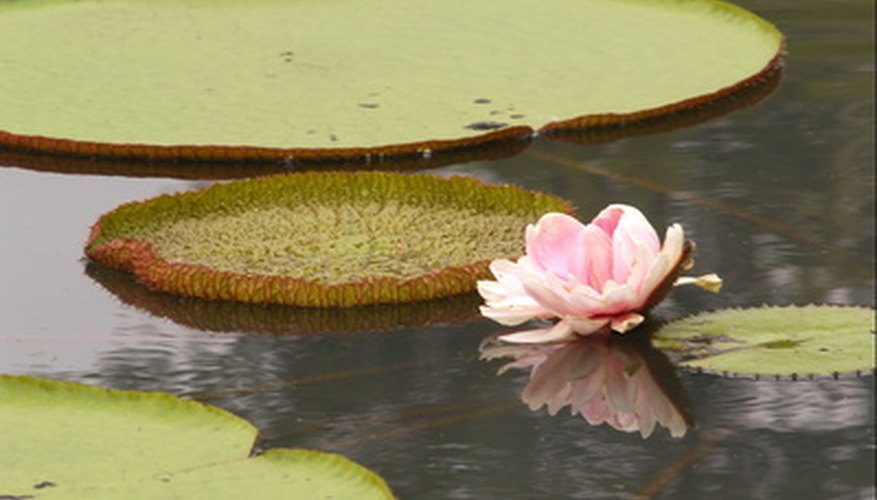 Flowers in the Japanese garden exist in single specimens like the lotus that floats on ponds or in flowering shrubs and trees. Winter Daphne, tree peonies and purple-flowering chocolate vine, imports from China and the mainland, occupy positions as specimens. Flowering fruit trees including crabapples, tangerine, Japanese persimmon and bitter orange, Asian pear and flowering cherry provide spring and summer blooms followed by fruit and changing foliage. Perennials like iris, chrysanthemum and asters accent the seasonal progressions of the garden.
Alternative Plants
Not all Japanese gardens grow in Japan, but plenty of native plants provide the variety of foliage, scale and grace required by its style. Local mosses can easily substitute for tropical varieties. Purple sage, buckeyes and buckthorn grow in hot or dry climates. Winterberry, a holly that is hardy, not only in dry areas but northern growth zones, provides white spring blooms and red winter berries. Dwarf monkey grass and zoysia grass make sturdy, drought resistant ground covers. Northern gardeners supplement traditional plants like pittosporum that adapt well to temperate zones with hardy shrubs like euonymus, barberries and willows and hardy varieties of iris, peonies and azaleas. Native pines and oaks offer companion plants for hardy Japanese maples.