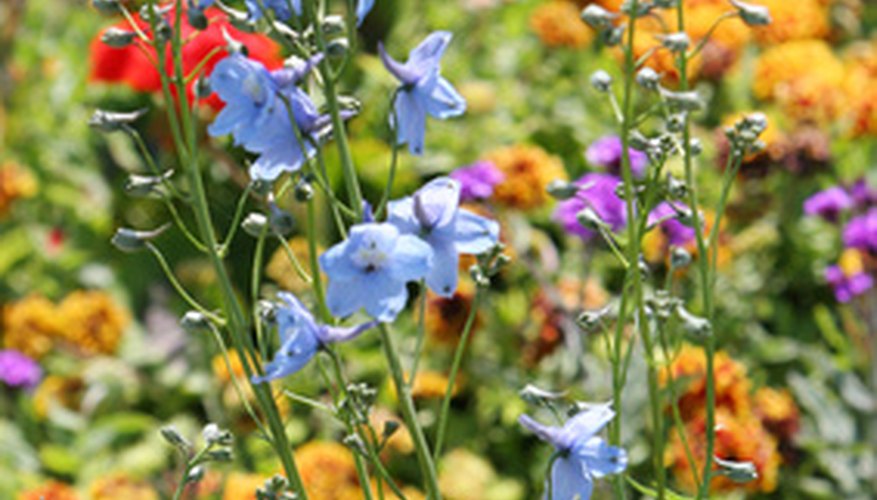 Many flowers spring up in June to create a bright and cheerful landscape. June flowers are hardy and tough plants that have the ability to withstand high temperatures and little moisture. Many are drought and heat resistant to ensure a long-lasting flower. With hundreds of varieties to choose from, your summer garden is sure to be filled with brilliant flower blooms.
Zinnia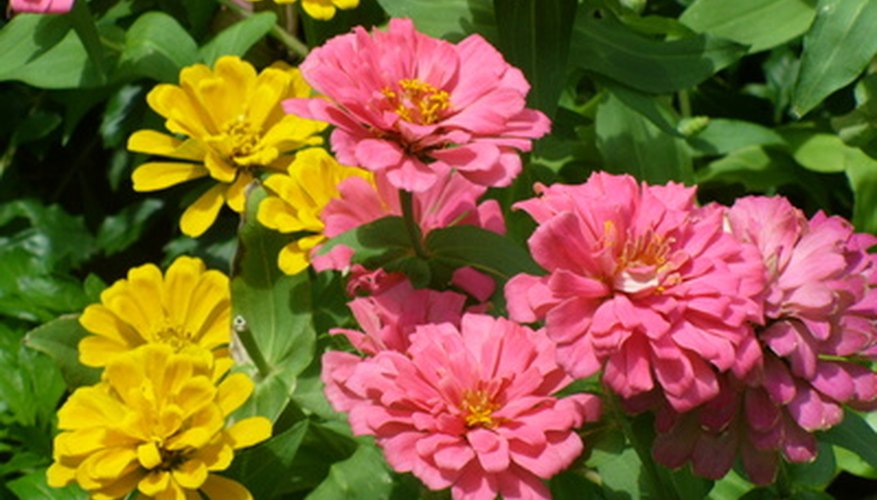 Zinnia flowers emerge in late spring to last into early fall for a long-lasting and striking bloom. Zinnia blooms are annual flowers that are grown in a rainbow of colors including orange, red, white, yellow and pink. The blooms grow 2 inches wide and are single, semi-double or double and attract butterflies and hummingbirds. Zinnia grows between 6 to 36 inches in height and is ideal lining a perennial flowerbed or garden walkway for bright bursts of color and texture. Zinnia blooms also make long-lasting fresh cut flowers for a floral arrangement. Zinnia's prefer full sun, well-drained and nutrient-rich soils. These vibrant blooms are also drought tolerant to withstand the high summer temperatures of June. Deadhead, or remove spent blooms, to ensure a long flowering season.
Coreopsis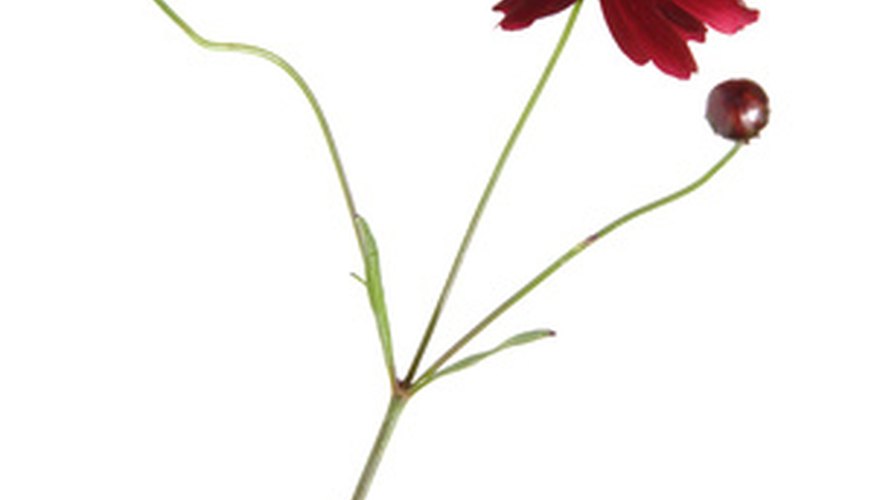 Coreopsis is a perennial flower with a clumping growth habit and fast growth rate. Coreopsis blooms are bright yellow in color with flat petals and jagged, toothed edges. Coreopsis blooms emerge in early summer to last through the summer season.They grow 1 to 3 feet high and wide and are ideal planted as a ground cover or growing in containers. Coreopsis is tolerant of a wide range of soil types, making this hardy flower versatile and adaptable. Coreopsis blooms make ideal fresh cut flowers because of their long-lasting quality. They prefer full sun to part shade but are heat and drought tolerant, making for the ideal flower in arid climates.
Shasta Daisy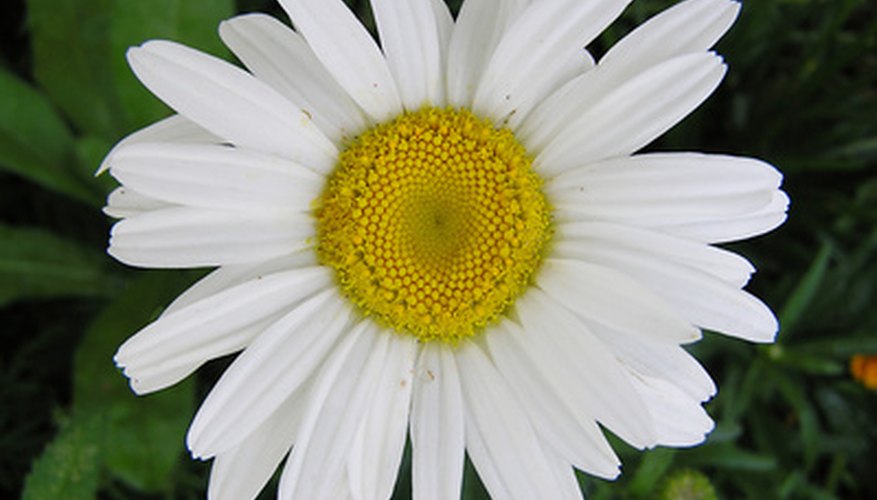 Shasta daisies are perennial flowers that have a moderate growth rate and clumping growth habit. They come back each year stronger and taller, creating a commanding presence to the landscape. Shasta daisies bloom in June to last into early fall. They grow 3 to 6 feet tall with a 1 to 3 foot spread, and are ideal tucked into a garden border. The white flowers have yellow centers that grow on a 3-to-4-foot stem and are the mainstay of a summer garden. These large flowers make for attractive fresh-cut flowers and attract butterflies to the garden. They can be divided in early spring to summer to add to other areas, creating masses of vibrant blooms around the garden.