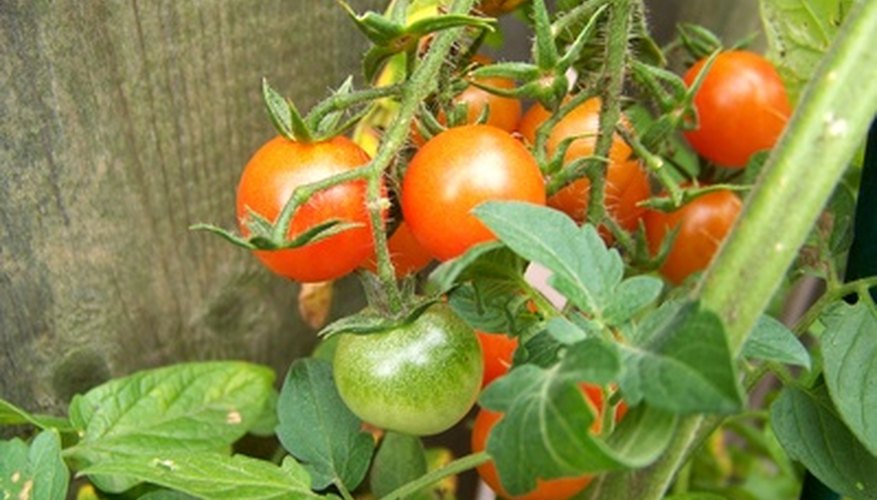 Tomatoes thrive with a consistent water supply that leaves the ground moist but not too soggy. Wet tomato plants that are watered overhead may be more susceptible to blight and can get heavy, leading to possible breakage, so providing a ground source of water offers your plants the best opportunity for success. If a drip irrigation system or soaker hose is not a possibility, burying plastic jugs, coffee cans or even terra cotta pots can provide a slow-release of steady water supply-- especially effective if you are going to be away from your garden for a couple of days.
Drill or hammer small holes evenly in the bottom of clean milk jugs or coffee cans. You may wish to cut the top off of the milk jug enough to make the opening larger. Provide one container for each plant watering.
Dig a hole with the shovel near the base of the tomato plant deep enough to bury the jug up to the neck or the can to two inches showing above ground. Be careful not to dig close enough to damage the roots.
Fill the jug or can with water. The water will allow a slow and steady release of hydration straight to the root system, perfect for the gardener concerned with conservation or being away for a few days.
Mulch around the tomato plant with straw to help avoid evaporation.