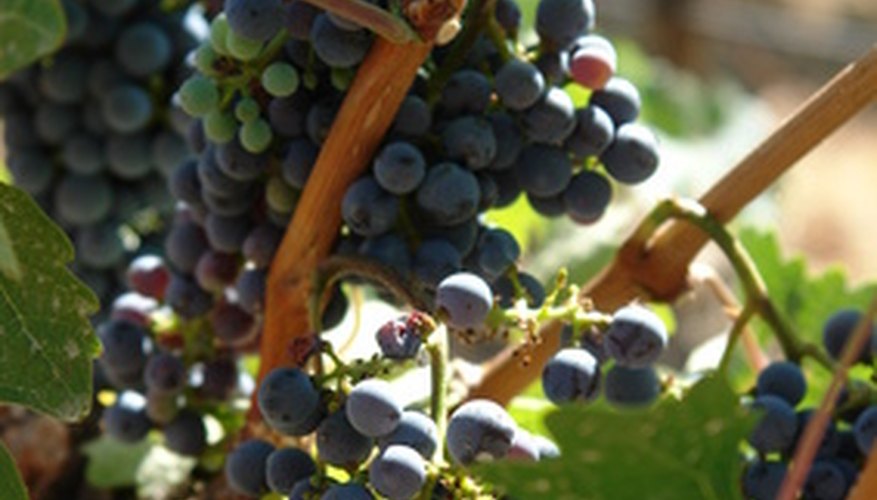 Whether you've just planted a cutting you have rooted yourself, or you want to transplant potted vines from your local garden center, after the work of planting is complete you'll want to mulch around newly planted grapevines to keep weeds away and retain moisture in the soil. A simple shredded bark mulch is usually all you need, or you can choose a compost mulch. Because bark mulch comes in a variety of different colors, you can choose how you want your grapevines to look.
Spread a layer of mulch around the base of the vine so that it covers a circular area 2 feet around the base of the plant.
Continue to add mulch until you have built up a depth of 4 to 6 inches on the ground. This should be sufficient to keep weeds from sprouting and using up the water your vines need.
Create a doughnut-like shape with your mulch by pulling the bark or compost away from the main stem. Leave about 2 inches of clearance around the main stem of the vine where nothing is touching it.
Add more mulch just after the first frost in your area if your region experiences winters where temperatures stay below freezing.
Remove excess or rotted mulch each spring and add fresh bark or compost as needed to maintain the 6-inch depth.