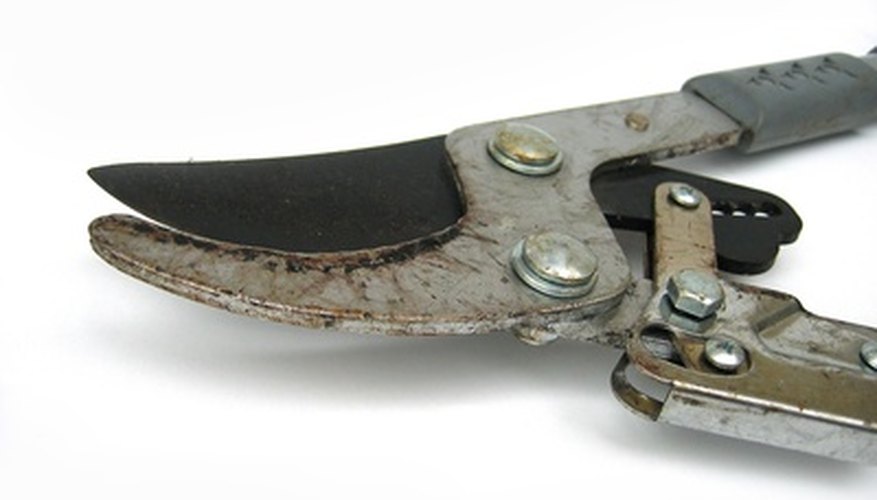 Scotch broom, known botanically as Cytisus scoparius, is a flowering evergreen shrub with dark green, stiff and spreading foliage resembling broom threads. It has a mounding growth habit and reaches up to 10 feet in height at maturity. Scotch broom blooms from April through June with golden yellow flowers and produces black- or brown-hued seed fruits in the fall. According to Oregon State University, the seeds can remain viable in the soil for up to 60 years.
Prune Scotch broom in the late summer or early fall following the bloom period in order to preserve the buds and bloom for the following season. This timing will also prevent seed formation and self-sowing.
Prune away dead, dying, discolored, broken or diseased-looking branches and foliage from throughout the shrub. Place cuts down to the point of healthy wood or to the crown of the plant if needed. Pull the cuttings clear from the canopy and up from the soil, discarding them.
Reduce the size or shape the profile of the shrub by trimming the branch tips back to the desired length following the natural form of the shrub. Remove no more than one-third of the shrub mass at any one pruning session to prevent stress and shock from setting in.
References