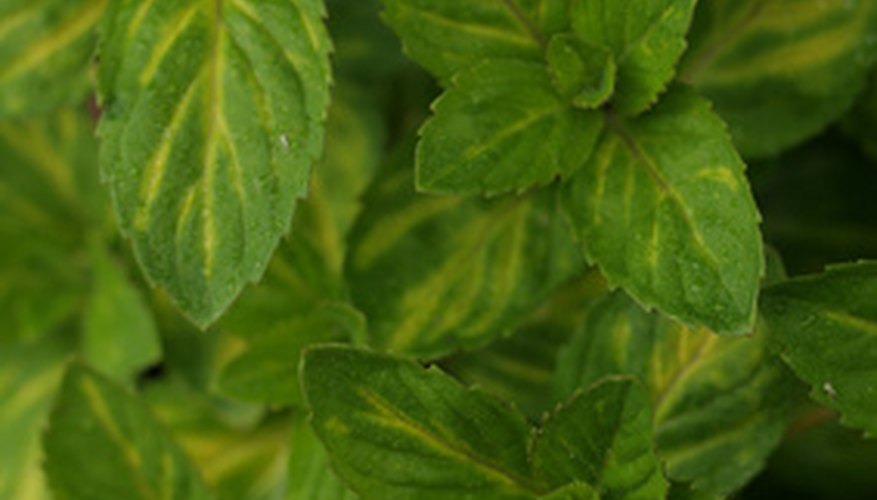 Most people are familiar with mint as a refreshing addition to iced tea or as an essential ingredient to a mojito, but mint adds flavor to cooked dishes also. Mint is often used in Middle Eastern, Thai and Vietnamese cooking. Fresh mint is easy to grow in a home herb garden. Because mint plants spread rapidly and can easily take over the garden, it's best to plant them in pots or in a bed by themselves. Use the leaves fresh, or dry them for later use.
Pluck mint leaves from the plant by hand or trim them with scissors. Pick them as close to cooking time as possible if your recipe calls for fresh mint.
Wash the leaves by holding them under running water. Pat dry between layers of paper towels.
Add three times as much fresh herbs as dried in recipes. If your recipe calls for 1 tsp. of dried mint leaves, use 3 tsp. fresh mint leaves.
Chop fresh mint with a sharp chef's knife. Stack the leaves and make a series of vertical cuts, then horizontal cuts, dicing the mint into small pieces. Crumble dried mint with your fingers.
Add fresh mint to the dish two to three minutes before the end of cooking time, to preserve the strongest flavor, unless your recipe calls for you to do otherwise.