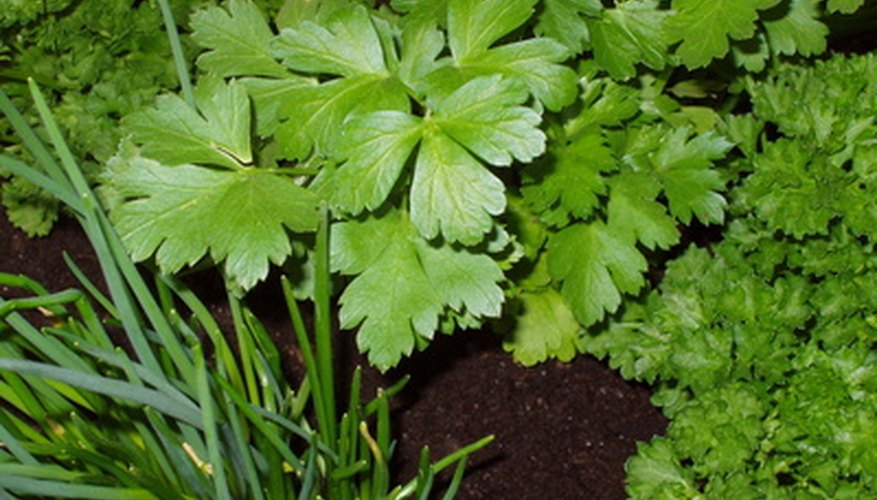 When planning on a Mexican-themed garden space, whether it be a Salsa garden or a general edible garden dedicated to the rich and exotic flavors used by Latin chefs, there are certain staple items to include. Most are available by seed or seedlings in local garden centers and catalogs, as the inherent ingredients have become more widely known and demanded by the more sophisticated palates searching regionally authentic recipes. There are certain herbs that, once tasted, are immediately recognized as the flavors of Mexico.
Cilantro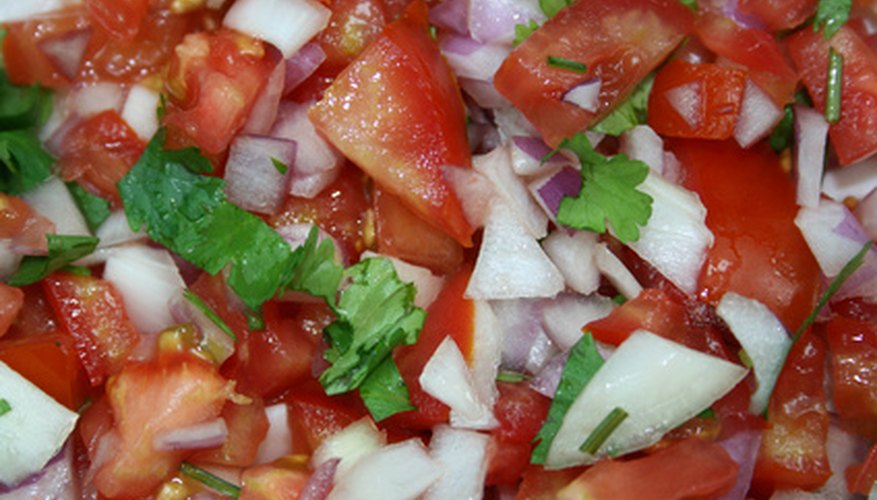 Cilantro is the herbaceous part of the plant whose seeds are known as the spice coriander. Cilantro has a distinctive lemony, aromatic flavor and taste that may be described as "soapy," advises The Epicentre Encyclopedia of Spices. The plants may be grown by seeds placed directly in the garden or by planting seedlings procured at the local garden center. The entire cilantro plant is edible, including the leaves, stems, roots and seeds. Cilantro prefers full-sun, long warm days, long growing seasons and well-drained soil. In Latin America and the U.S. it is always known as cilantro, however in Europe and Asia they most favor the term coriander or Chinese parsley. Cilantro is used by cooks as far and wide as India, China, Greece, Spain, Mexico, Central America, South America and beyond. Cilantro is best used fresh in dishes like Salsa, Pico de Gallo and meat and poultry recipes.
Mexican Oregano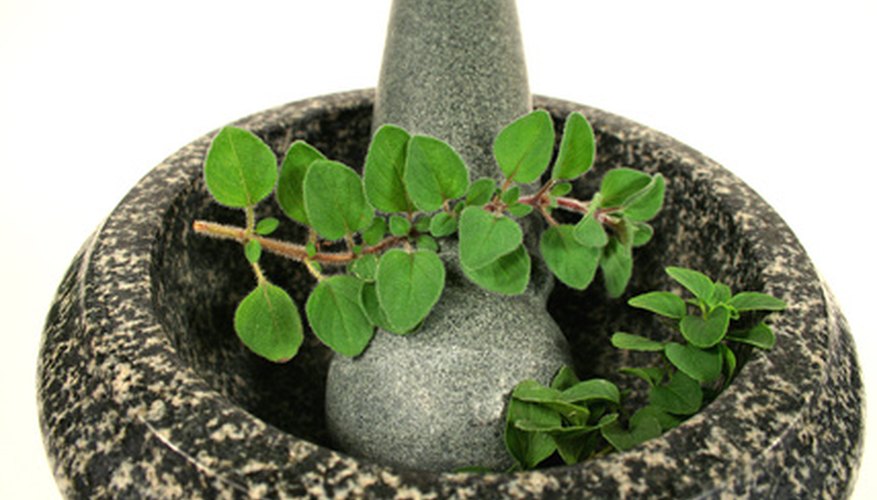 A rather sharp aromatic flavor, most often associated with sauces in international cuisines like Mexican, Italian and Greek, oregano is most especially appreciated in the Latin Americas as an ingredient in sauces, chili powders and dry rubs and season mixtures. Mexican Oregano is related to the herb Lemon Verbena, which is evident in its brighter, lemon-tinged flavor; its European oregano counterpart is related to the mint family and is more musky and pungent. The small leaves resemble tiny, green lobes attached to a main stem of the plant. Mexican Oregano is easily grown in the home garden as long as the growing season and sunny days are long and warm, and it is planted in fertile, well-drained soil. The leaves may be stripped from the stem and used fresh or dried and ground to a fine powder to fully release its inherent savory flavor. Mexican Oregano may be procured as seed or seedling.
Mexican Mint Marigold
Mexican Mint Marigold is closely related to the home-gardening favorite basic Marigold, however, they can not be used interchangeably for cooking. The Mexican Mint Marigold is the one used in Latin cooking and is some times referred to as Mexican Tarragon, as it supplies the same anise-like flavor of Tarragon and is much more hardy in southern growing areas where the French type Tarragon would not thrive. The Mexican Mint Marigold may be used fresh or dried and should be stored properly in air-tight glass containers in a cool, dark environment. This plant thrives in well-drained, sandy soils and hot temperatures as it does not start germination until the ambient temperatures reach 70 to 75 degrees Fahrenheit. This plant may be propagated by cuttings and rooting.