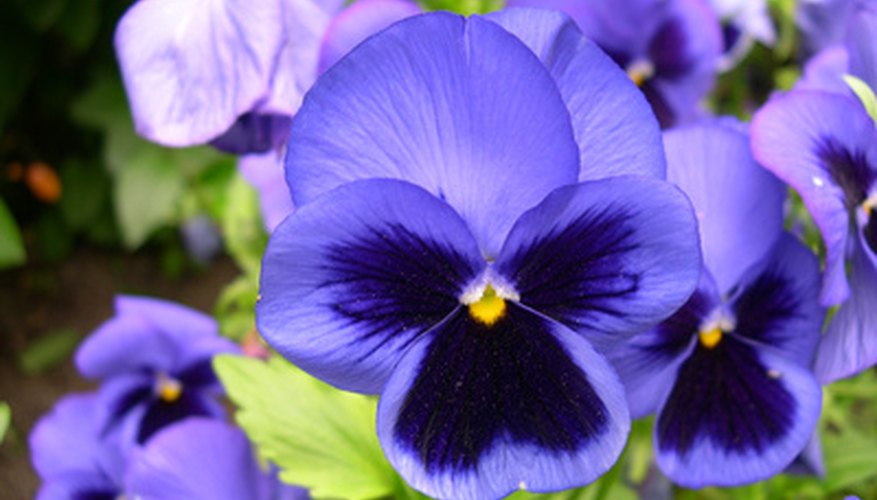 Grown in flower gardens and containers, pansies provide a burst of color in early spring. These cool-season plants prefer cool soil but do not perform well in shaded areas. Often planted in the fall in southern climates and early spring in the north, these biennials self-seed, producing new seedlings by late summer. Seedlings overwinter and bloom in the spring. Although foliage tolerates frost, roots must be protected from hard freezes to keep the seedlings alive through the winter.
Reduce water in late fall when temperatures are expected to drop below freezing. Allowing the plants to wilt slightly protects foliage from the damage of frigid weather and dry winds.
Cover the entire bed with 3 to 4 inches of straw. Allow the mulch to settle for 24 hours and add enough straw to maintain an even layer of mulch at least 3 inches thick. Northern climates may benefit from a 4- to 6-inch layer of straw.
Add row cover or plastic on top of the mulch in areas that experience extreme winter weather for added protection against winter storms.
Remove plastic and mulch in the spring when the soil thaws and temperatures remain above 40 degrees F. Water to moisten the soil and keep the soil evenly moist to encourage a flush of new growth. Blooms appear early in spring and continue throughout spring and early summer.