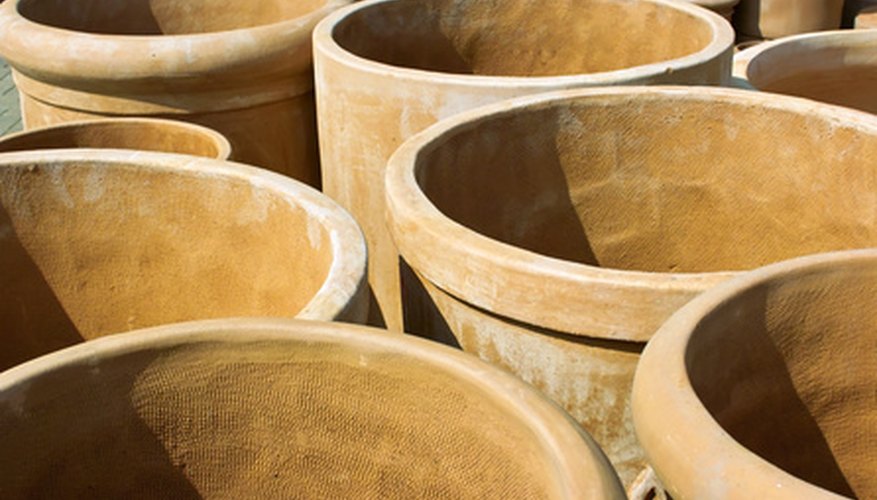 Growing shrubs in containers requires the selection of dwarf varieties of plants. Choosing smaller cultivars allows the plant to remain in the chosen container for a longer period of time. All container grown shrubs will eventually need to be transplanted into the garden bed as the plant matures. Choose plants that will complement your landscape in the future.
Dwarf Japanese Barberry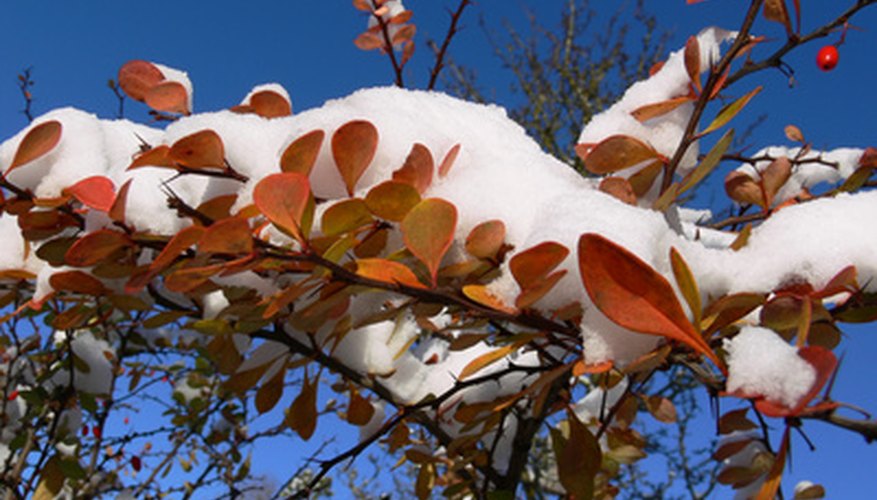 For interesting container garden color, consider adding a Japanese barberry to a large planter. This beautiful plant produces reddish/green leaves featuring sharp spines along the length of each plant stem. Dwarf varieties of the barberry grow up to 3 feet in height and can expand up to 4 feet around. This plant grows in a compact manner, making it perfectly suitable as a container-grown shrub. Barberry prefers sunny locations and produces tiny yellow flowers that provide little interest compared to the beautiful red foliage. Dwarf varieties thrive in USDA hardiness zones 6 to 8. Large cultivars are available to suit bigger container gardens.
Japanese Spirea
Gardeners tend to want to plant a perfectly groomed shrub in a container. Container grown shrubs can also include plants those plants with a pleasing spreading habit that produces full foliage. Japanese spirea forms a 4 to 5 foot tall bushy shrub with medium green, oval-shaped leaves. Spirea also adds colors to the container garden with hardy, long-lasting pink flowers. Spirea grows well up to zone 4 and can also be placed in partial shade areas. This plant features a rounded growth habit, making it perfectly suitable for the container garden. Spirea grows at a moderate rate so consider eventual transplant into the garden. Choose a location that features good drainage to keep this stunning shrub healthy and producing plenty of dramatic blooms.
Dwarf Alberta Spruce
The pyramid shape of the evergreen dwarf Alberta spruce creates a pleasing aspect to the container garden. If you like a groomed shrub for a container, choose this plant to provide long-lasting, evergreen color to the patio or deck. Dwarf spruces grow very slowly but can reach heights of up to 10 feet. Place the container in full sun and provide regularly watering for best results. This plant produces fine needles in the traditional evergreen form. Avoid placing the dwarf Alberta spruce against house siding or a wall to limit burning of needles. Rotate the plant frequently to provide good air circulation around the plant and promote even foliage growth. This type of spruce grows well in zones 5b to 7 and also transplants easily into the garden after outgrowing its planting container.