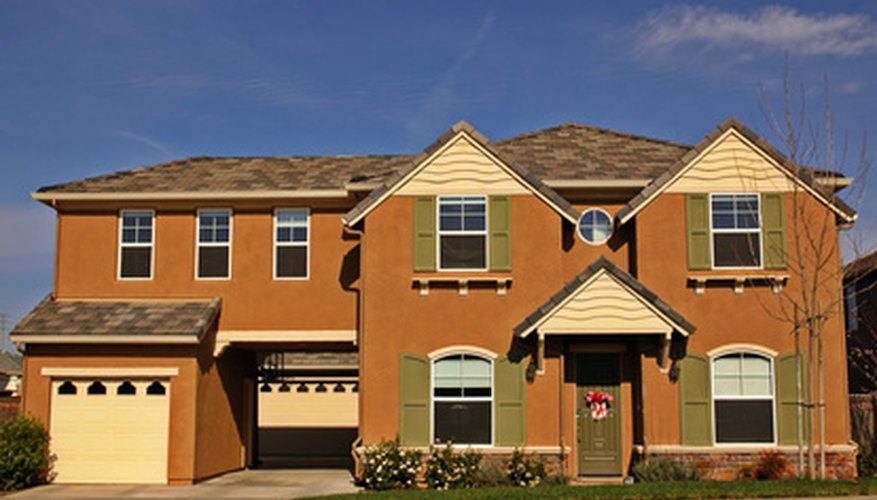 Front yards make the first impression of your home and your personality. Unfortunately, because little time is spent in the front yard compared to the back, front yards are often nondescript. Add flair and color to your front yard with flowers. Choose flowers that are perennials and fill in with annuals.
Create a Focal Point
Front yards that are green, green and more green, are boring. Create a focal point by planting a flower bed under a specimen tree. Choose a tree that stays small and has interest with its flowers, shape, bark or fall color. Surround the tree with bulbs that bloom in spring such as tulips, daffodils and freesia. Plant summer bulbs like gladiolus to continue the blooming cycle and chrysanthemums for color in the fall. Edge the bed with alyssum, an annual that prolifically self-seeds.
Add a picket fence in the shape of an L. Plant climbing flowers like morning glories or black-eyed Susan vines on the side of the L that faces the house. Place a birdbath in the L 2 feet away from the corner that faces the street. Plant a hibiscus in back of the birdbath with roses on each side of the hibiscus. Fill in with annuals in front of the birdbath that won't grow tall enough to obscure it.
Lead a Path to the Front Door
Show visitors the way to the front door with a flower-lined path. Keep the path at least 3 feet wide, and preferably 4 feet, so there is room for two people to walk abreast. A curved path is more interesting visually than a straight path from the street to the door. Use material for the path that is stable and provides firm footing. Plant two flower beds on either side of the path. Keep the flowers closest to the path short and trimmed; lobelia or creeping thyme is a good choice. If roses are used, create a barrier between the roses and the path with boxwood so visitors don't get stuck by a wayward rose thorn.
Emphasize the Entry Way
Houses that have a long street façade confuse visitors unless the entry way is made obvious. Draw attention to that entry way with bursts of color from flowers. Fill four identical large containers with the same arrangement of flowers. A standard rose with petunias and bacopa is one alternative. Another is a cypress evergreen with snapdragons, ivy geraniums and gerbera daisies. Place two of the containers on either side of the front door and the other two 8 feet away from the entry way, but lined up with the first two containers.