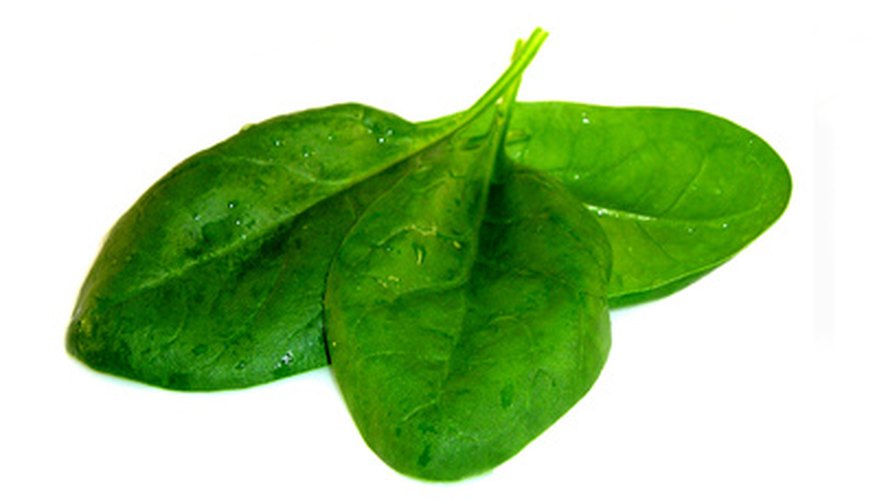 Spinach is a cool-season vegetable, often grown in either the spring or fall. Saving seeds from your favorite spinach variety allows you to grow it each year without the expense of purchasing new stock. Seed is saved from spring-planted spinach, as the heat of summer is what causes the plant to produce flowers and seeds. Save seeds from heirloom and open-pollinated spinach varieties to ensure that your saved seeds are viable for future planting. Avoid saving seeds from types listed as hybrid on the seed packet.
Water and care for the plant as usual throughout early summer once you are no longer harvesting the leaves. Stop watering once the spinach has flowered and the blossoms have begun to wither.
Cut off the flower stalks at the base of the plant. Spread them out on newspaper in a warm, dry room and allow them to finish drying for another three to five days.
Separate the seeds from the flower stalks and place the seeds in a bowl. Wear gloves while stripping off the seeds as some spinach varieties have prickly stalks and seed coatings.
Place the seeds in a jar or envelope once you are done separating them from the stalks. Label the jar or envelope with the spinach type and year harvested, then seal.
Store the spinach seeds in a cool (32 to 41 degrees F) room until you are ready to plant. A basement, outdoor shed, or other protected but cool place is preferred.