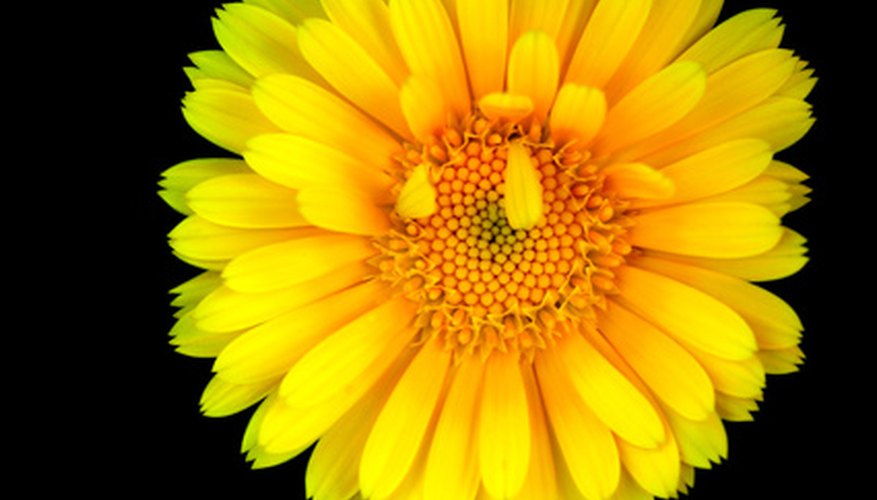 Gardens in colonial America were made up of plants from Europe and plants native to the New World. Several of those 18th century garden plants evolved into more modern versions of their predecessors, while some still look the way they did when the explorers first set foot in North America.
Four O'Clock
Four o'clock (Mirabilis jalapa) is also known as marvel-of-Peru and beauty-of-the-night. The plant is a native of Mexico, Central America and the West Indies. The flower was discovered by the early explorers and seeds were brought back to Europe in 1596. Thomas Jefferson grew four o'clocks in his gardens at Monticello.
The plant grows from 2 to 3 feet tall and the same in width. Four o'clocks produce leaves that grow from 2 to 4 inches long, with red, magenta, pink, yellow or white 2-inch-long trumpet-shaped flowers that grow singly or in clusters. The flowers open in the evening and die the next morning, but new flowers will grow from late spring through the fall. Plant four o'clocks in full sun or partial shade and in moist soil. The plant is hardy in the southern zones, from zone 7 to zone 11.
Lanceleaf Tickseed
Lanceleaf tickseed (Coreopsis lanceolata) is also known as lanceleaf coreopsis. The plant is native to North America and is known to have been cultivated by the early colonists. Seeds were exported to England in 1724. The plant produces leaves that are knife shaped and grow up to 6 inches long, with single yellow flowers that resemble a daisy. They grow on stems that grow up to 2 feet tall. Plant lanceleaf tickseed in full sun or partial shade and in a soil that is not well fertilized. The flowers are attractive to butterflies, honey bees and native bees and wasps. Lanceleaf tickseed is hardy in zones four through nine– all of the country except for the coldest and hottest.
Pot Marigold
Pot marigold (Calendula officinalis) is also known as calendula and English marigold. The flower was popular in Europe in the 16th century and is known to have been grown in the New World as early as 1642.
The plant can grow from 12 to 30 inches tall and just as wide. Pot marigold produces bright green leaves that grow to 4 inches long, with cream, light yellow, bright yellow or orange flowers that grow from 2 to 3 inches in diameter. Plant pot marigold in full sun to partial shade and well-drained soil. Plant the flower in a vegetable garden and it will keep pests away. Pot marigold is an annual and can be grown in all areas of the country.