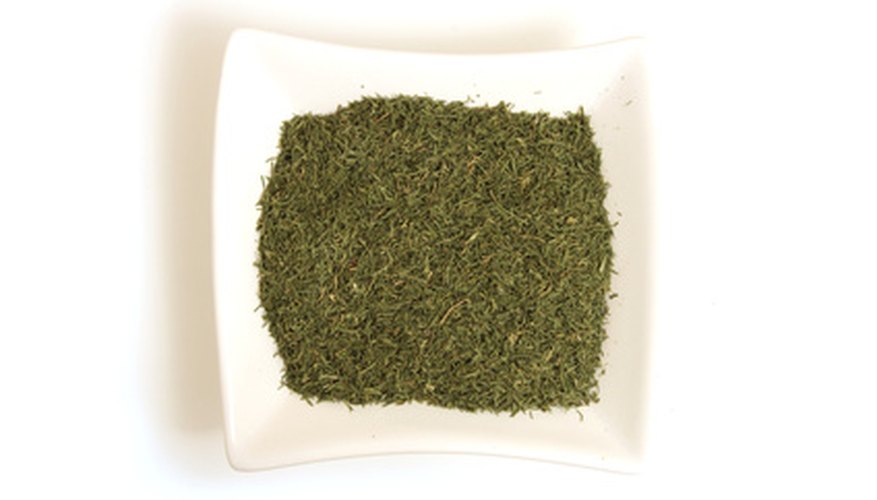 One of the main benefits of your own herb garden is access to fresh herbs, but during the winter most herbs are dormant. Drying herbs for use during colder months ensures you always have access to your favorite seasonings. To properly dry most herbs, a drying rack is a required piece of equipment. There is no need to purchase expensive herb-drying systems, because you can quickly make your own drying rack from items that are readily available.
Remove the glass and cardboard back from a large wooden picture frame. Use larger frames; standard 11 by 14 or 16 by 20 frames are usually easy to find at department and thrift stores.
Cut a length of window screen that is slightly larger than your frame. Window screen comes on rolls and is available at most hardware stores.
Turn the frame so it is facing down, and stretch the screen over the back of it.
Begin stapling the screen onto the wood on one end, then pull the screening taut before stapling the rest to the frame.
Cut off screening that hangs over the edges of the frame. Use scissors for plastic screening or wire snips for metal screening materials.
Turn the frame right side up, so the screened side is on the bottom. Glue a 1-by-1-inch block of wood to each corner of the frame using wood glue.
Set the screen down in a warm, dry room with the wood blocks on the top of the screen. Spread out the herbs you are drying on the screen, ensuring that they are not touching each other.
Stack a second screen on top the first, and spread more herbs on this. Do this for each screen you have.