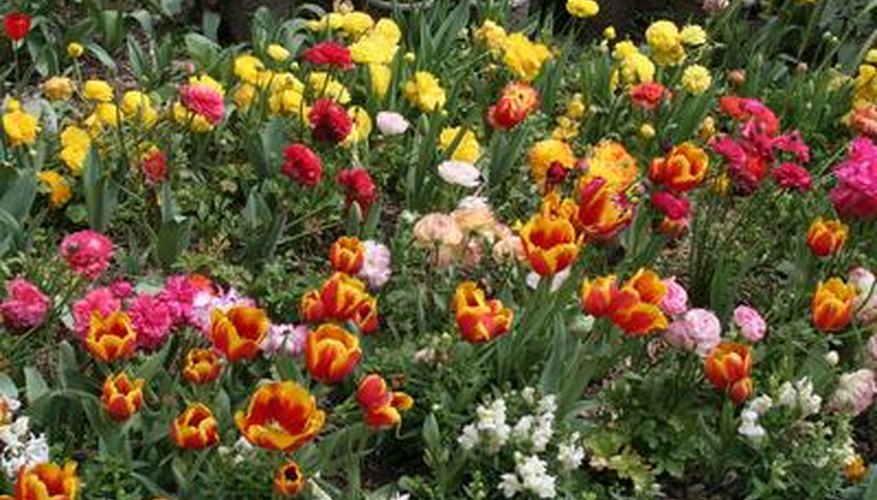 Enhance your outdoor landscape with bright flower blooms, creeping vines and lush foliage, so that your yard and garden becomes a retreat. Flowers are grown in hundreds of varieties, all with different qualities. They can be trained over a backyard trellis to lighten up the space or nestled along a front walkway for an inviting design. No space is too small for a pot of flowers, a miniature garden or a hanging basket.
Flower Border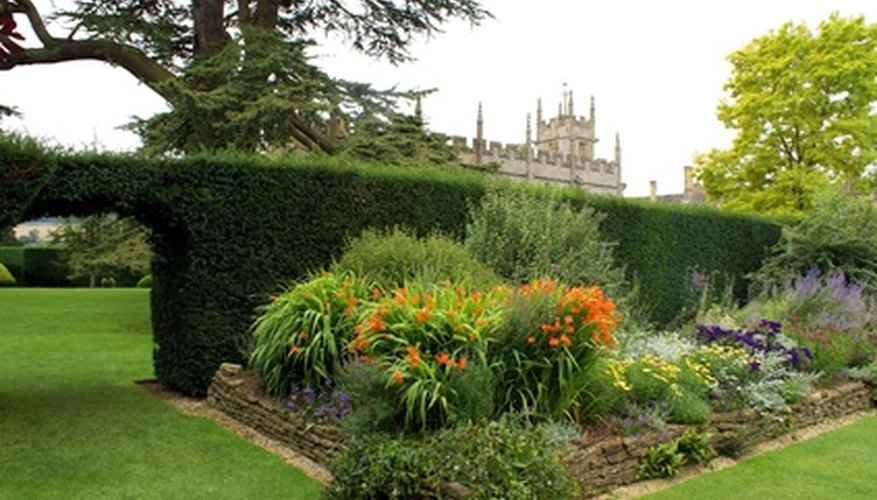 Create a colorful border along a lawn or stone path using flowers in different shapes, colors and textures. Perennial flowers like black-eyed Susans have an upright form and bright yellow blooms for a striking flower border. Another bright flower to add are zinnia blooms. Zinnias are annual flowers grown in a variety of bright colors. Their tall, erect stems are ideal flanking a garden path. They are also long lasting and begin blooming in summer to last into fall. In between the colorful blooms, add green plants like a clump of basil or cilantro. These bright green herbs contrast with the color found in the plants for a well-balanced border design. Add a layer of mulch along the flower border to help the plants retain moisture for a healthy flower.
Colorful Containers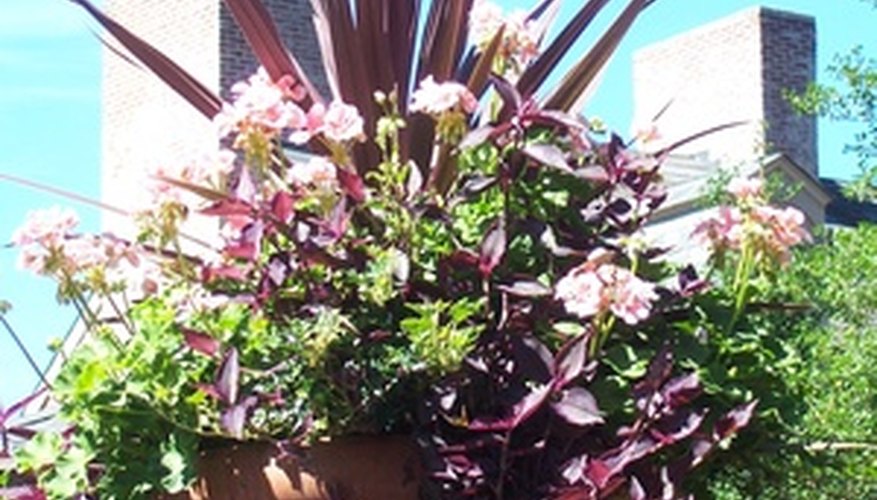 Grow flowers in containers to use around the landscape for bright bursts of color. Containers can be found in a wide range of colors and shapes to use along a small backyard patio or nestled within a front flower bed for a focal point to the area. To create container garden design, fill terra cotta pots with spring-loving bulbs like daffodils and tulips. Nestle yellow daffodils and primrose into a pot to create a sea of color and one that will light up the space. Pansies are also ideal container flowers that are grown in a variety of colors. They are hardy growers that begin their blooming season in fall to last through the winter months. Ornamental kale, another cool-season plant, looks striking inside a container and comes in bright colors like purple and pink and creamy yellows and greens. Their showy, frilly leaves light up the container to last into winter.
Vertical Garden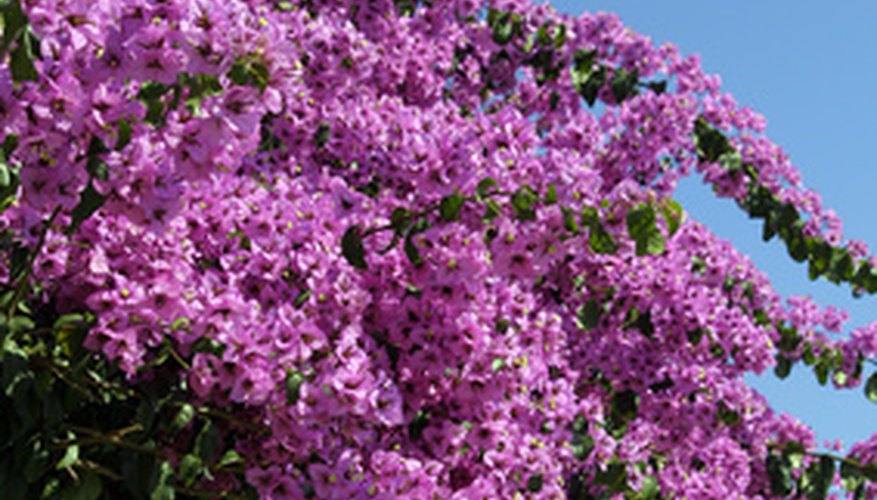 Instead of the typical upright flower garden, why not create a vertical garden using creeping vines. Creeping vines naturally grow up towards the sun. Their trailing tendrils easily attach themselves to create a design that evolves over time. Creeping vines like hydrangea and moonflowers have colorful blooms that are brilliant against a garden wall or trellis. Their bright green foliage creates a lush backdrop for the landscape. Jasmine, another creeping flower, is a fast-growing flower vine that can have an outdoor structure like a pergola covered in no time. Bougainvillea and wisteria have fragrant blooms that begin blooming in spring to last through the summer, making these brilliant flowers a long lasting garden addition.