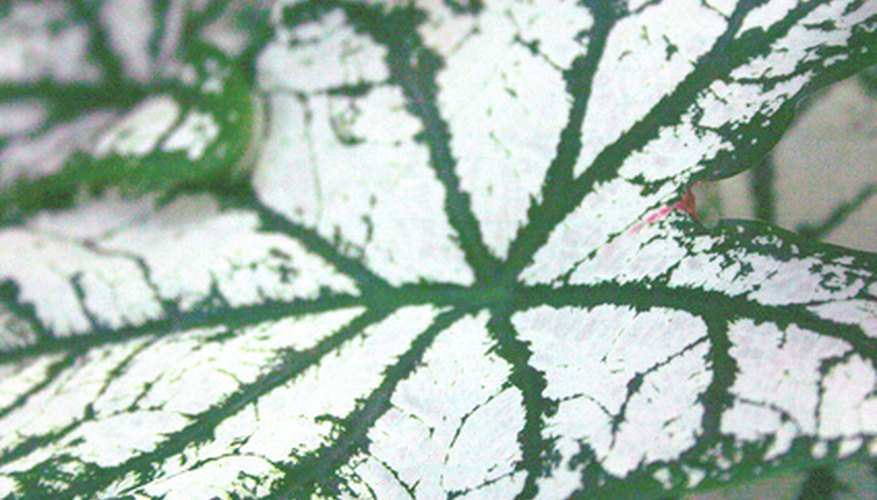 Caldium is a genus of flowering plants grown primarily for their heart-shaped, colorful foliage. If you want more of the lovely foliage, you will need to de-eye the tuber before planting, according to University of Florida researcher Gary Wilfret, a leading authority on caladium. Most tubers, especially the larger ones, will have more than one terminal point and therefore won't require any cutting. Smaller tubers, like caladiums, generally need to be de-eyed.
Examine the tuber for what are known as dominant eyes. These will be the large eyes, or what are known as terminal buds.
Remove the center 1/8 inch of the largest eye on the tuber, using a sharp, clean knife or potato peeler. Remove it much the same as you would remove a bad spot on a potato, by digging down into the eye and rotating the peeler or knife. Dig down only 1/8 inch and be careful not to disturb or cut any of the surrounding eyes.
Destroy the eye using a large nail, if preferred, instead of cutting. Punch the nail into the center of the eye, 1/4 inch deep. This will kill that particular terminal, allowing the others to sprout.