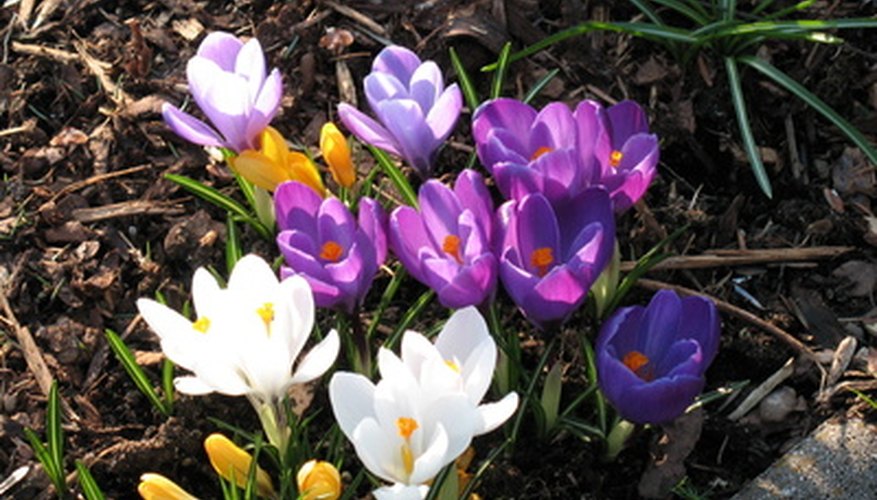 When a high quality edging for your flower gardens is needed, many gardeners choose brick. Not only is brick attractive with the large variety of different colors, but it also is strong and durable. Prepare the border area properly to ensure your bricks stay firmly in place, then lay flowerbed bricks to surround your flowerbeds.
Measure the perimeter where the bricks will be installed to determine how many bricks will be needed. Measure the length of one brick. Divide the perimeter in inches by the length of one brick to inches to get the number of needed bricks. Install, for example, 50 bricks that are 7 inches long in a perimeter of about 350 inches.
Dig a trench for the bricks deep enough so the portion of bricks to be visible will be above the soil level. Add 1 inch for a layer of sand. Make the trench roughly the same width as the bricks.
Lay a level along the trench as you dig it to ensure it is level along the entire perimeter.
Add 1 inch of sand to the trench along the entire perimeter. Tamp down the sand firmly after you add the sand with a scrap piece of 2x4 wood.
Place the bricks in the trench over the sand. Fit the bricks in as snugly as possible to prevent gaps. Break a brick carefully into two pieces with a hammer or chisel if you must use half bricks to fit in the perimeter.
Tap on the bricks lightly with a rubber mallet to level them. Check again for levelness.
Push the topsoil from the flowerbed snugly against the bricks and tamp the topsoil down firmly to help hold the bricks in place.
Pour additional sand between any gaps between bricks to make the bricks more stable.
Things You Will Need
Tape measure

Bricks

Shovel

Level

Sand

Scrap of wood (2x 4)

Hammer

Chisel

Rubber mallet
References