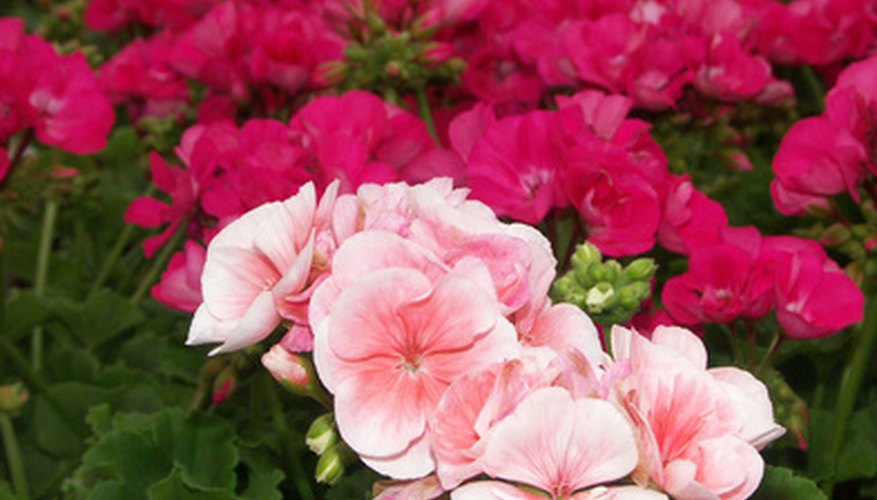 Geraniums provide bright color to any garden, with blooms ranging from white, pink, salmon and red to variegated varieties in shades of pink and white. Scalloped foliage in rich green, variegated white and green or bronze and green creates texture and depth to any arrangement. These tender perennials thrive in sunny locations and are suitable as bedding plants or grown in containers. Geraniums bloom from late spring until the threat of a fall frost. Deadhead geranium blooms throughout the growing season. Many gardeners grow geraniums outside during the summer and store them inside in a cool location during the winter.
Deadhead geraniums as soon as blooms begin to fade. Although they give the illusion of one large bloom, geranium flower heads consist of a cluster of smaller blooms. Pick off individual flowers in the cluster as they fade or petals begin to drop.
Clip the stem of the flower head back to the base of the plant when individual flowers become sparse and the flower head loses it compact shape. Removing spent blooms tricks the plant into thinking it has not produced enough blooms to reproduce, forcing the development of new blooms.
Check geraniums daily and develop a regular schedule of deadheading to encourage blooming throughout the summer.