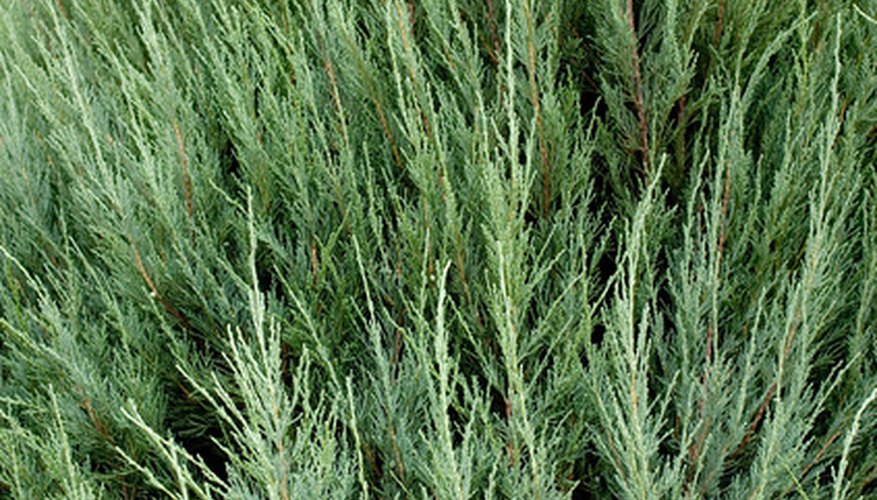 Thuja background image by Bartlomiej Nowak from Fotolia.com
Thuja Green Giant is a cultivar of evergreen coniferous tree that was bred and brought to the United States from Denmark in the mid-1960's. It is a hybrid of two Thuja cultivars to hold a tight symmetrical pyramid shape and reach up to 60 feet in height at maturity. It has mid-tone green to deep green scaly and flat foliage that is not matte like many evergreens but satiny to shiny in finish.
Feed your Green Giant Thuja twice each year in the winter and again in midsummer. Use a complete granular fertilizer product with a guaranteed analysis of 16-4-8.
Apply in the amount recommended on the label dosing directions and spread around the root zone of the tree starting at least 6 inches out from the trunk and extending at least a foot beyond the drip line of the canopy.
Nestle the fertilizer granules gently into the top 2 to 3 inches of soil with a rake or hoe.
Water the fertilizer and surrounding soil deeply until drenched to a depth of at least 12 inches or more to disperse the fertilizer nutrients.
Things You Will Need
Granular fertilizer

Rake or hoe

Water