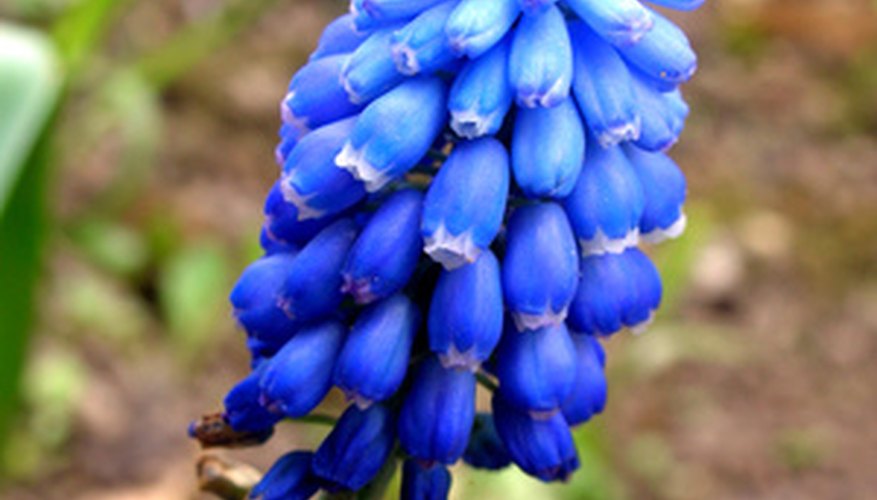 Located in far West Texas, the Big Bend contains a portion of the Chihuahuan Desert, the Chisos and the Davis mountains, and the Rio Grande River that divides the United States from Mexico. An arid region, sometimes called the Trans Pecos, the Big Bend area and the included Big Bend National Park offer many flowering, native plants that survive in the harsh growing conditions resulting from sandy alkaline soil, little rainfall, and large temperature variations.
Bluebonnets
The bluebonnet is the official state flower of Texas including the six varieties of bluebonnets that grow in different parts of the state. The largest of the Texas bluebonnet varieties is the Big Bend or Chisos bluebonnet with flowering spikes up to 3 feet tall. The Big Bend bluebonnet blooms in early spring. Its bright blue flowers have a white spot on the upper petal and an irregular shape. The leaves are gray green with a palmate distribution. Bluebonnets are annuals that will self-seed. The Big Bend bluebonnet is not commercially available and is difficult to grow beyond the range of its natural habitat.
Mexican Hat
Mexican hat is a member of the aster family adapted to the central United States including the Texas Big Bend. Also known as upright prairie coneflower, long-head coneflower, and columnar prairie coneflower, this interesting plant tolerates the arid conditions of the Big Bend where thousands of flowering plants can fill a field or alpine meadow. The sombrero-shaped flower heads are red-brown or black with drooping petals ranging in color from dark red and yellow, to all red or all yellow. The plants are usually about 18 inches tall, but can grow to 3 feet in good growing conditions. This perennial plant blooms from spring through fall. It has small green leaves that are normally deciduous except in mild winters and a deep taproot.
Yellow Bells
Yellow bells or esperanza is a showy late spring through summer blooming flower produced on a deciduous shrub. Yellow bells grow in the mountains of the Big Bend region in full sun or partial shade. The trumpet or bell-shaped flowers are 2 inches long and grow along woody stems that are 3 to 6 feet in length. The foliage is bright green with compound leaves. The yellow bell does not tolerate freezing conditions. Most gardeners cut the plant back to the ground in cold weather expecting it to grow back from its roots in summer.