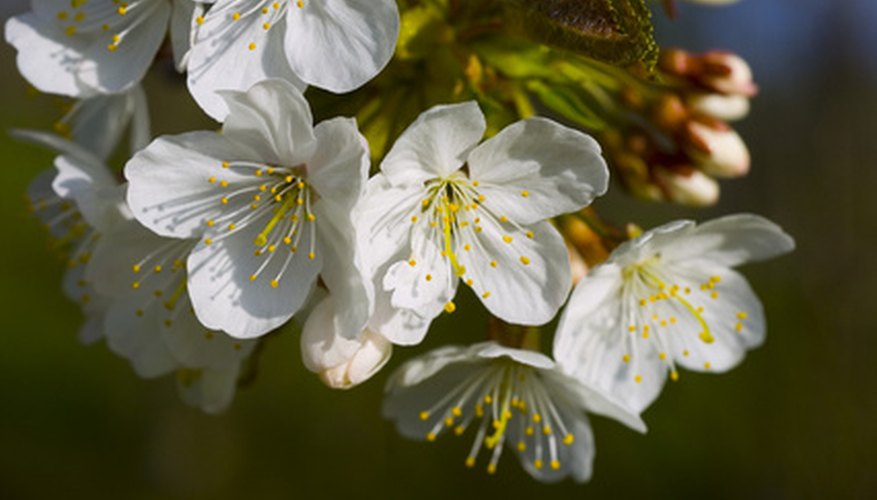 Flowering trees can serve as an attractive accent to your yard or landscape area. These trees can be found in an array of colors and sizes to suite any taste or preference. Georgia is the home to a variety of flowering trees that are not only used in yards and landscapes, but also grow naturally in the wild.
Painted Buckeye (Aesculus sylvatica/Aesculus georgiana)
Painted buckeye trees have yellowish or pinkish flowers that bloom in the spring. This type of flowering tree typically reaches 5 to 12 feet in height. For optimal growth, painted buckeye trees prefer partial to full sun and well drained soil. This tree thrives in areas with moist soil and is not tolerant of dry conditions.
Eastern Redbud (Cercis canadensis)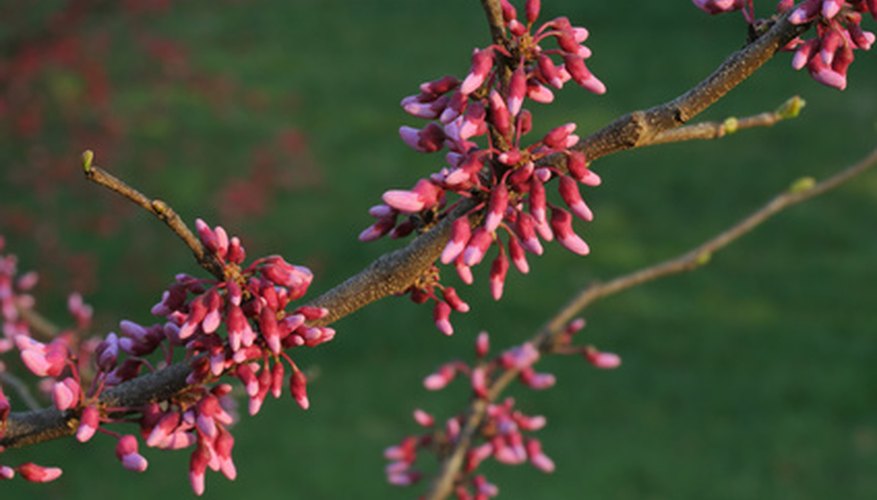 Eastern redbuds have delicate pale purple or pinkish flowers that bloom in the spring. These flowering trees generally grow 20 to 30 feet in height and spread in width to 25 to 35 feet. Eastern redbuds prefer areas that allow full to partial sun and provide moist, well-drained soil. This tree, however, is tolerant to various types of soil and is somewhat drought resistant.
Carolina Silver Bell (Halesia carolina)
Carolina silver bell trees produce delicate, white, bell shaped flowers that bloom in the spring, as well as fruits that are green or pale yellow in color. This flowering tree typically grows 20 to 40 feet in height and spreads 15 to 30 feet in width.
Black Cherry (Prunus serotina)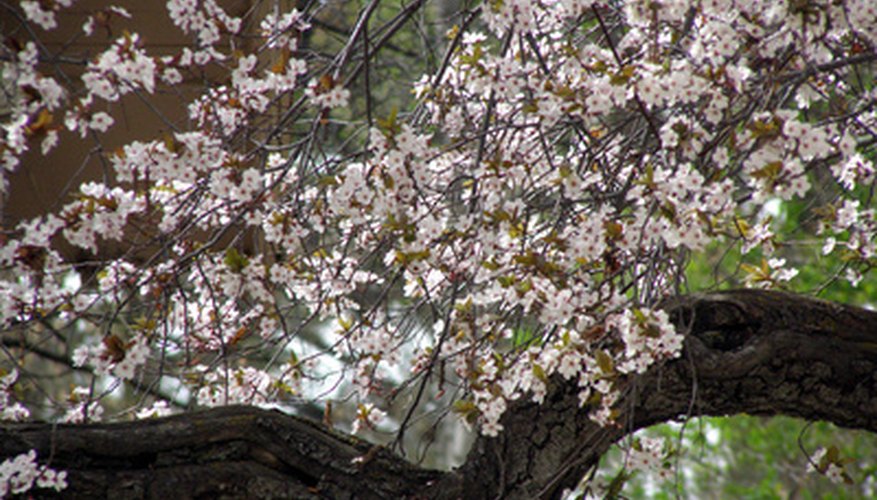 cherry tree in blossom image by PHOTOFLY from Fotolia.com
Black cherry trees bloom flower during the spring. Delicate, white flowers with yellowish centers grow in clusters in each branch of the tree. The flowers give way to small, black cherries in the summer time. These cherries become, in turn, a source of food for birds native to the area. The leaves of this type of tree are elongated and can be toxic to wildlife.
American Snowbell (Styrax Americana)
American snowbells prefer to grow in areas that provide moist, acidic and cool soil and offer full sun to partial shade. This tree's flowers are small and white and appear in the early summer. American snowbell trees can generally reach 6 to 10 feet in height. This tree's leaves are bright green in color and can grow to lengths of 1 ½ to 3 ½ inches long.
References