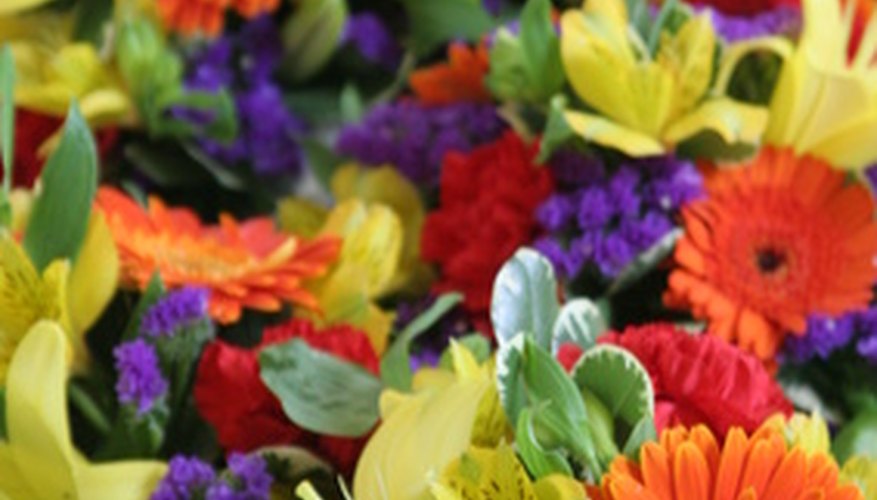 Flowers are colorful, living reminders that spring has arrived. Home gardeners are able to grow their own flowers at home, to add color and curb appeal to their homes' exteriors. Some varieties of flowers--such as dianthus--are colorful, but too short-stemmed and delicate to stand up in vases. Other species of flowers have strong, hardy stems that enable them to stand upright in vases and flower arrangements.
Tulips
Tulips are long-stemmed flowers with waxy, oval petals. The stem of the tulip draws up water from a vase, which enables it to stay erect and fresh for up to a week. In a vase, tulips will sway very slowly (undetectable with the naked eye, but evident if you see the tulips several hours apart). Their movement is due to the fact that--unlike any other cut flower--tulips keep growing after they are cut, and they bend and sway to reach light sources. This movement is referred to as the tulips' "dance."
Daffodils
Daffodils are star-shaped flowers that are usually seen in white or yellow, but they also have some varieties in pink and orange. The daffodil appears as a double flower; the five opened petals have a smaller, cupped flower in the center. Daffodils require little care, as long as they are planted in quick draining soil. If you plan to place daffodils in the same arrangement as tulips, place them in separate vases of water for 24 hours first. Daffodil stems are full of sap that leaks into the vase water, which shortens the cut life of a tulip.
Stargazer Lilies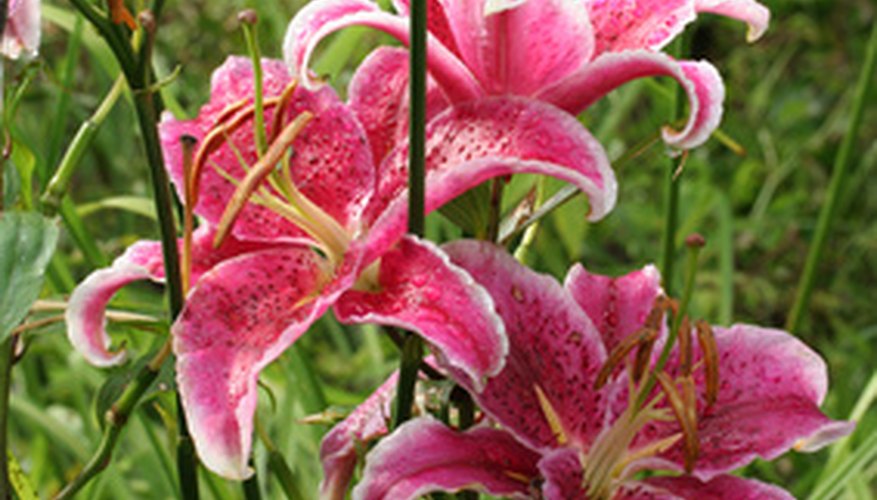 Stargazer lilies have sturdy stems that make them good cutting flowers. In order to grow these lilies successfully, you must plant the bulbs in an area where they receive at least 8 hours of bright sunlight each day. Stargazers prefer sandy, well-drained soil. After you cut stargazers, pull out the yellow pollen-covered anthers from the center of the flower. Removing the anthers prolongs the flowers' vase life.
Chrysanthemum
Chrysanthemums bloom from early summer to fall. These flowers are commonly used in fall flower arrangements. Larger mums are used as homecoming corsages for high school girls. Mums come in a variety of shapes, colors, and sizes. Outdoors, they require partial to full sun and moist, well-drained soil. In vases, they last up to 10 days in fresh water.
Lilac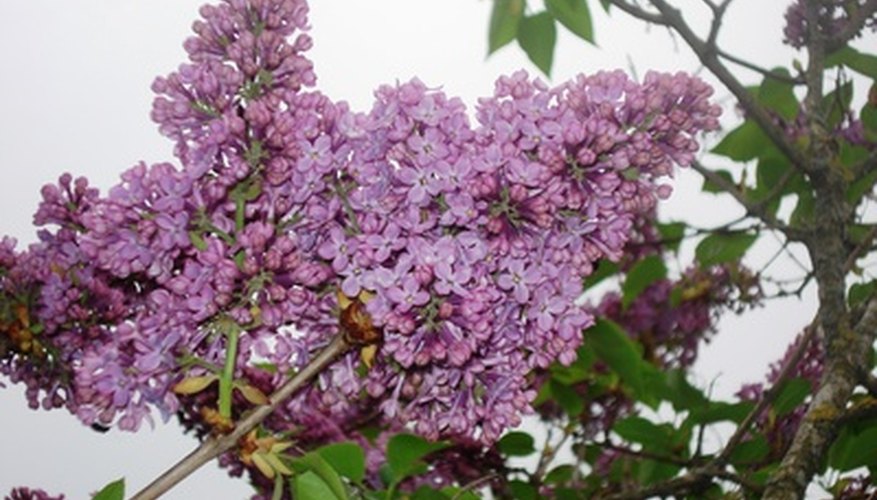 Lilac plants produce blossoms on thick, woody stems. Cutting the stems of the lilac plants requires the use of sharp gardening shears. The stem is too woody to draw up a sufficient amount of water in a vase. To fix this, use sharp shears to cut a 2-inch slit up the bottom of the stem. This cut provides more interior surface area for the cutting to draw water up into the stem and flower.