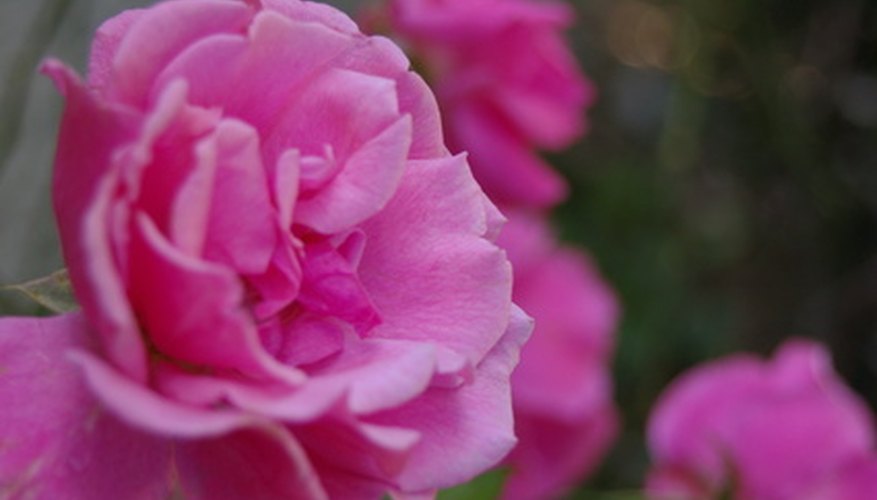 English gardens have a long and varied history, from casually maintained, park-like settings to the anything-goes cottage garden style, with nearly everything in between. The formal style of English gardens features geometric beds bordered with well-manicured hedges, formal rose garden beds and vast perennial borders. They feature straight pathways, symmetrical layout of the growing beds, and evoke a feeling of well-ordered and well-manicured plants virtually any day of the growing season.
Boxwood
Traditionally used to delineate the edges of growing beds in a formal garden, boxwood (Buxus sempervirens) is a vigorously growing shrub that thrives when pruned to shape. It is a broad-leafed evergreen that can grow 15 to 20 feet high but can be maintained at much shorter heights with frequent pruning. Boxwood prefers moist soil that is kept cool with a mulch. The use of mulch around the roots of boxwood also is important because it is shallow-rooted and cultivation to remove weeds can damage its roots. Mulch will keep weeds in check without the need to cultivate. Boxwood grows best in full sun or partial shade, although it needs protection from winter sun to avoid sunscald. Boxwood also can be desiccated by harsh winter winds; plant in a protected location.
Roses
No formal English garden is complete without roses (Rosa spp.). Plant whatever varieties of roses you prefer, whether they are the showy hybrid teas, the hardy shrubs, the fragrant damasks or one of the many old-fashioned varieties. Feature garden beds of roses or interplant them among other flowers and plants. Plant roses in full sun in rich, fertile soil that retains moisture well without accumulating standing water after a rain.
Vines and Climbers
Plant vines in your formal English garden, whether they are flowering vines or those with interesting foliage. Climbing roses are the obvious first choice for flowering vines in an English garden. Roses should be grown in full sun in your most fertile soil. Don't overlook other climbers such as clematis (Clematis spp.) or flowering honeysuckle (Lonicera periclymenum spp.). Clematis is a woody flowering vine that grows well in partial shade. It is not fussy about its soil, although it should be well-drained. Honeysuckle is a vigorous grower that is happy in full sun or partial shade in any type of well-drained soil. True English ivy of any variety (Hedera helix spp.) or even a climbing broadleaf evergreen such as wintercreeper (Euonymus fortunei spp.) are ideal non-blooming vines as choices for inclusion in a formal English garden. English ivy prefers soil that is slightly sandy and will grow equally well in full sun or partial shade. Wintercreeper also grows well in partial shade and prefers soil that is slightly acidic.
Perennial Flowers and Herbs
The flowering perennial border was popularized in English gardens by the Victorians and they filled it with flowering perennials and herbs of all types, including peonies, daisies, lavender, tansy, poppies, iris, delphiniums, dianthus and chrysanthemums. Interplant these flowering perennials with roses, flowering shrubs, spring-flowering bulbs or even small fruit trees. Perennial borders should be sited in an area with full sun and fertile, well-drained soil. Many flowering perennials need to be dug up and divided every three to four years or they eventually grow too large for their garden beds and begin to produce fewer flowers.