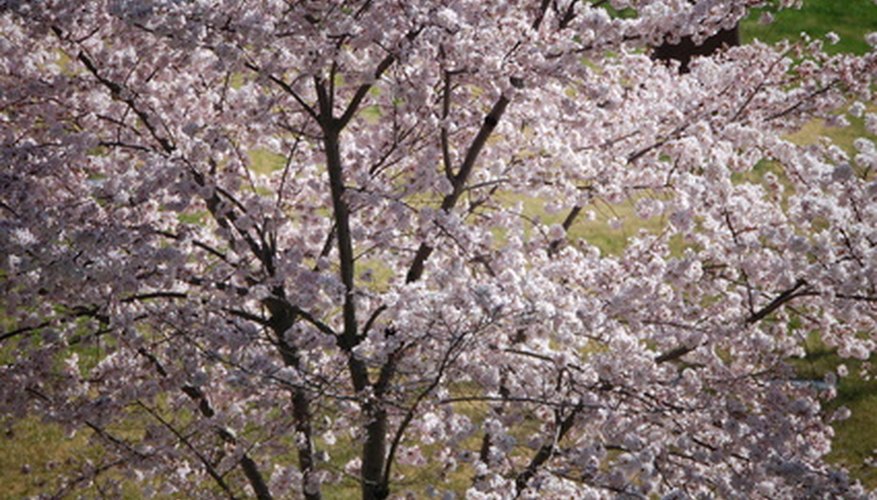 Gardeners are often attracted to landscape trees in large chain stores or catalogs. They order and plant the trees only to discover the next season that the trees have died. The trees are often not cold-hardy, or capable of surviving Michigan's frigid winter temperatures. In some cases, chain stores and catalogs sell trees that were grown in warmer climates. That's why it is wise to use landscape trees from local growers, according to Rita C. Henehem's "The Michigan Gardener's Companion: An Insider's Guide to Gardening in the Great Lakes State." It is also best to choose trees that are native to Michigan or those that can adapt to the climate.
Redbud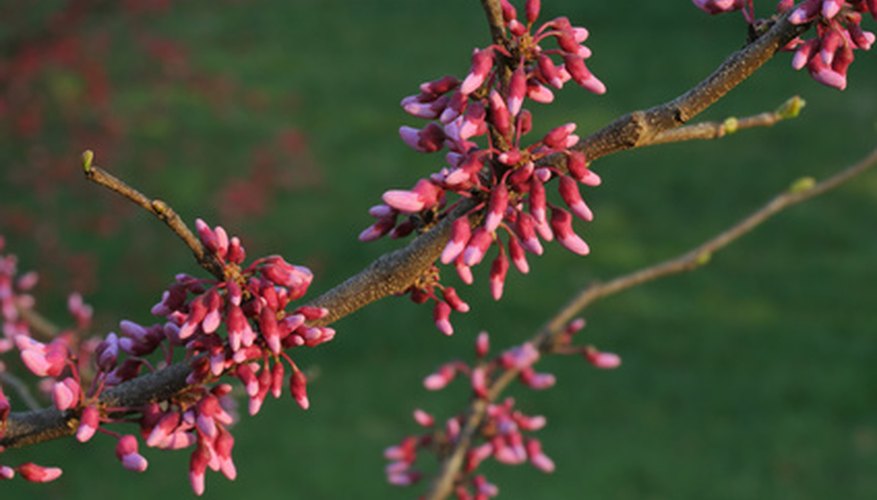 Native redbuds thrive near rivers and streams in woodlands in the bottom third of Michigan, but they are also widely used as ornamental landscape trees. Redbuds serve as specimen plants or work in groupings. They grow 12 to 30 feet high and 20 to 35 feet wide and prefer well-drained soil. These trees produce red-purple blooms from April to May and flower more freely after four years.
White Oak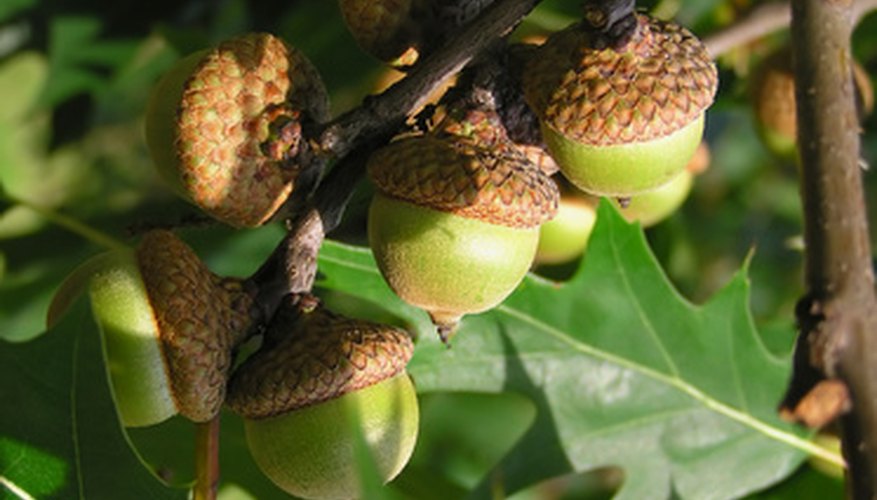 White oaks occur abundantly in the lower peninsula but are rare in the upper peninsula. White oaks make ideal shade trees, but at a minimum height and spread of 50 feet, they require a large yard. The bright green leaves turn brownish-purple in the fall and the acorns serve as a food source for wildlife. White oak is more disease resistant than other types of oak trees, yet mature trees are susceptible to a fungal disease known as oak wilt. Plant white oak in heavy, acidic soil in full sun.
Flowering Dogwood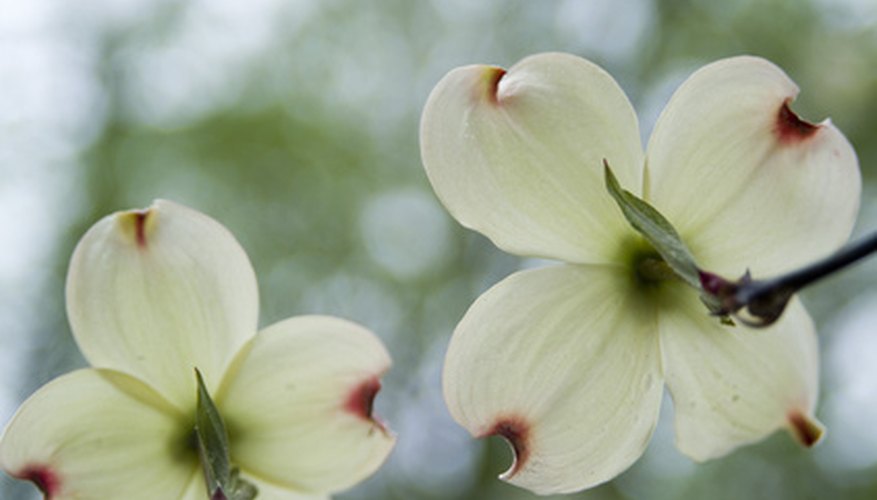 Flowering dogwoods inhabit open woodlands and residential landscapes throughout the bottom half of Michigan. These small ornamentals grow 20 feet tall and wide. They produce showy white bracts in late May to June. The bracts are not flowers, but modified leaves that protect the true flowers, which are typically yellow. Flowering dogwoods require well-drained soil and partial shade and they are susceptible to a fungus disease called anthracnose. Select cold-hardy varieties, such as Daybreak or Richland (see Resources section).
River Birch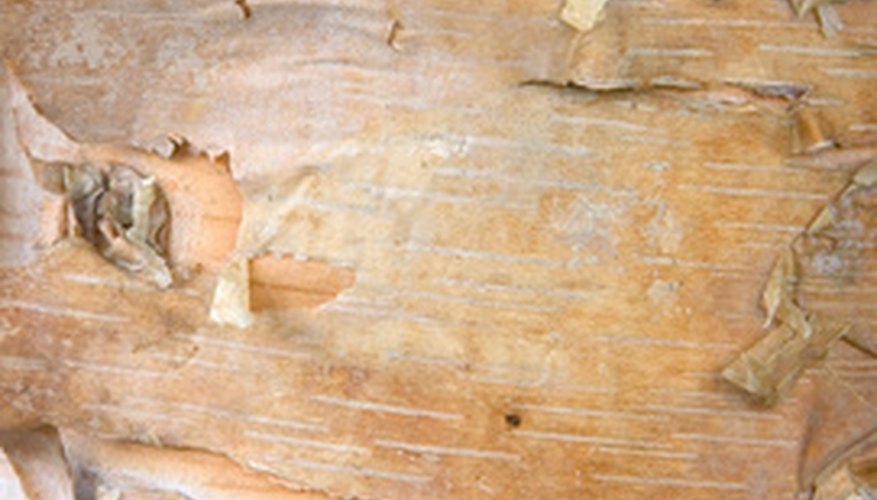 River birches thrive among the wetlands of their native habitat in the southeastern United States, yet they are one of the most adaptable birches, so they work well as landscape trees in Michigan. River birches reach heights of 40 to 70 feet tall and a spread of 40 to 60 feet wide. These trees grow quickly and have the distinctive habit of shedding paper-thin layers of brown, orange, peach or salmon bark. River birches are not as vulnerable to stem boring insects as other birches.