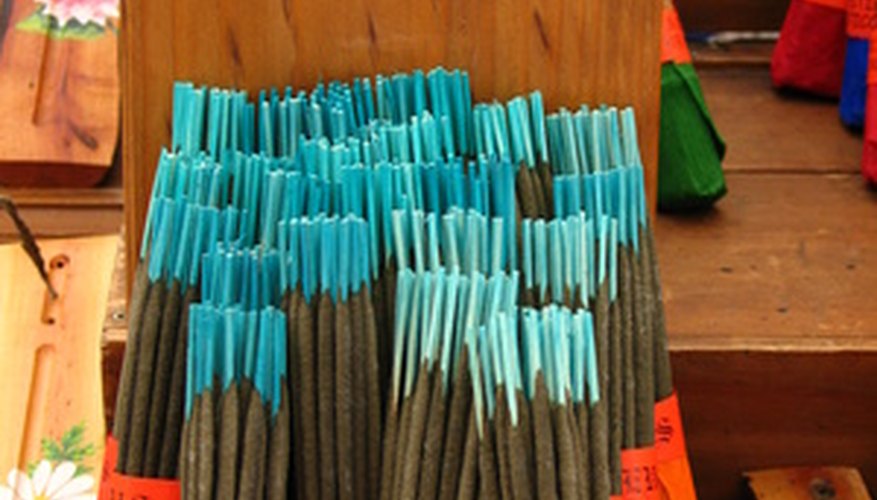 ambientador de eucaliptus image by JMFontecha from Fotolia.com
Most eucalyptus are native to Australia and grow best in cool, dry climates, including California and Arizona, where winters are mild. Some species of this fragrant, ornamental tree are hardy to as low as 0 degrees F and can thrive in more diverse climates, including Louisiana. Though the trees need little water to survive, they can tolerate wetter climates, but are more likely to thrive in central to north Louisiana than the humid southernmost parts of the state. A popular fragrance used in potpourri and candles, eucalyptus branches are also used in floral arrangements.
Cider Gum
Cider gum (Eucalyptus gunnii) is among the most hardy of eucalyptus trees and can tolerate temperatures to 5 degrees F, making it a good choice for northern Louisiana areas such as Shreveport or Bossier City, where temperatures may occasionally dip below 10 degrees F. The cider gum can grow to 70 feet and is a dense, upright tree with blue-green foliage that ages to dark green. This tree produces small, cream-colored flowers in the summer.
Silver Dollar Gum
Silver dollar gum (Eucalyptus polyanthemos) may have multiple trunks and is hardy to 14 degrees, making it a good choice for northern or central Louisiana, including areas around Alexandria. This tree, which can grow to 60 feet, is usually slender. Leaves change over time. Young trees produce round, gray-green leaves while more mature trees produce lance-shaped, dark green leaves. Small, white flowers are produced in spring to summer but are not showy.
Snow Gum
Snow gum (Eucalyptus niphophila) is among the shortest of the eucalyptus trees, with a top height of 20 feet. Tolerant to 0 degrees F, the snow gum is a good choice for far north Louisiana, including Bossier City. This tree has a wide spread, is not dense and has silver-blue, lance-shaped leaves and red branches. The snow gum produces cream-colored flowers in the summer, followed by silver seed capsules.
Resources