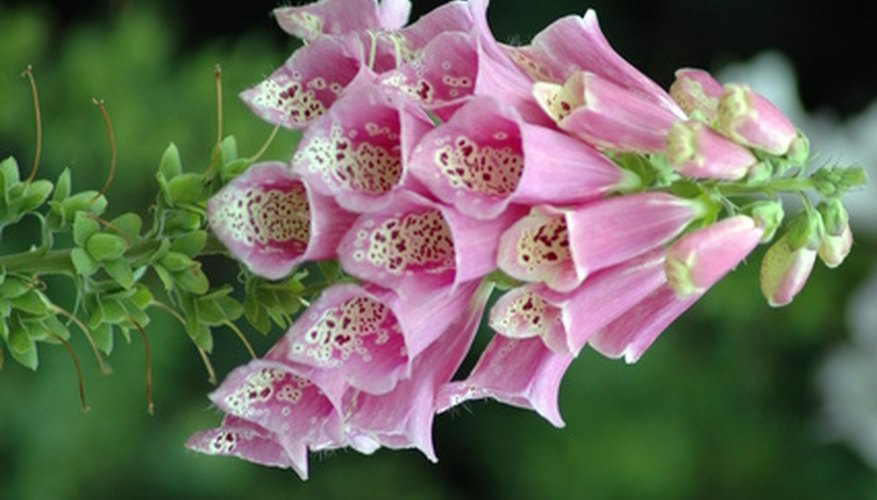 Plants may be 100 percent natural, but that doesn't mean they're always safe. On the contrary, some are extremely poisonous and can be fatal in small quantities. Others are simply mildly toxic. Know the name of each plant in your garden and be aware of any poisonous properties. Keep the toxic ones away from both children and pets, and teach your own children to never put leaves or berries in their mouths without permission.
Trees, Shrubs And Vines
Some of the most toxic are Carolina cherry laurel, English laurel, golden chain tree, yew and oleander. Other shrubs include rhododendrons and azaleas, Kalmia, boxwood, privet, mock orange, and scotch broom. English ivy, Carolina jessamine and wisteria are all vines that you may wish to avoid. Toxic trees include holly, black locust and horse chestnut.
Perennials and Annuals
Many ornamental flowers are poisonous in one way or another, but the most dangerous is probably the monkshood or Aconite. Simply eating a few leaves can cause death. Other toxic perennials include iris, lily of the valley, agapanthus, anemone, bleeding heart, calla, buttercup, peony, cardinal flower and hellebore.
Larkspur, pansy, four o'clock and impatiens are annuals that can be poisonous—and several vegetables in the nightshade family, including potatoes and eggplant, have toxic compounds in their leaves. Rhubarb leaves are quite poisonous. Bulbs that are harmful include daffodil, colchicum and crocus.
Tropicals and Indoor Plants
If you live in a semi-tropical climate, you may have poisonous plants such as datura, croton, dieffenbachia, taro and poinsettia in your garden, or, in more northern areas, your house. Other plants to be wary of include begonia, bird of paradise, caladium, schefflera and philodendron.