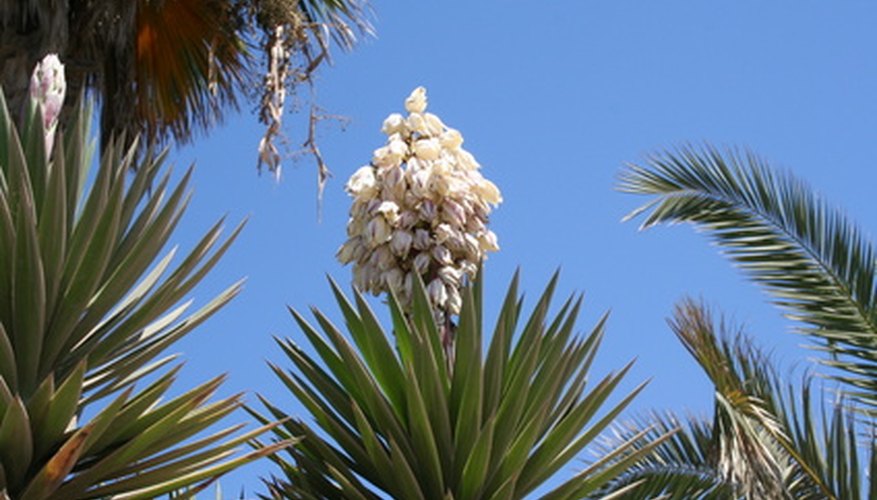 The yucca is a shrub grown for its fibrous root. You may also hear it called cassava root. Use yucca root much the same as you do potato--boiled, mashed and even fried. Under the hard, outer covering, the root contains a waxy layer that needs to be removed as well. According to recipetips.com, the chemicals contained in this substance can cause digestive disturbances, and it recommends yucca root be cooked before eating.
Slice off both ends of the yucca root.
Cut the root into 3-inch pieces to make it easier to handle.
Cut a vertical slice down the side of the yucca. Lift the skin and push the knife under it. Keep moving the knife as you peel. If the skin is not too thick, you can attempt to peel it with a standard vegetable peeler instead.
Repeat the process with the other pieces.
Place the yucca pieces in a strainer and wash them under cool, running water. Then place the pieces in a bowl of water until ready to be used.