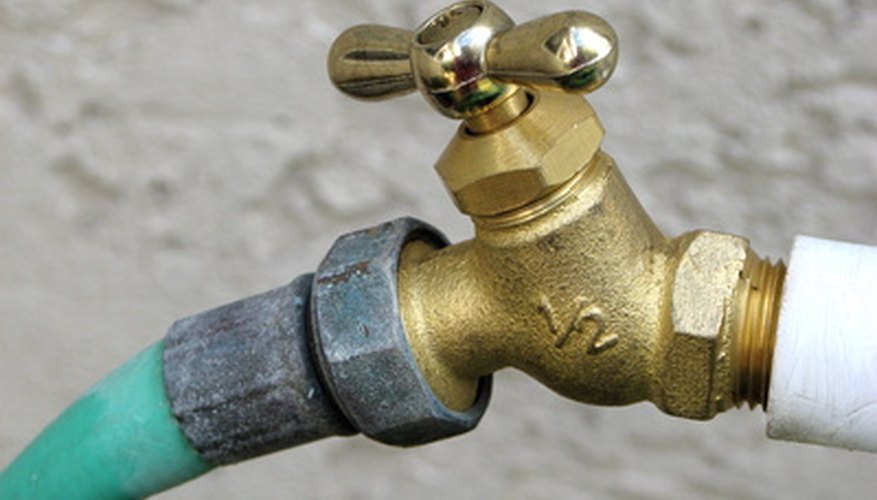 The weeping cherry is often considered the perfect landscaping tree. This tree was first introduced in 2006 and is quickly becoming one of the most sought after trees on the market and can be quite difficult to find. Weeping cherries are generally easy to take care of, but like with any other tree, strictly controlled growing conditions will produce a bigger and healthier tree. One of the most important factors you must consider when it comes to growing a weeping cherry is the amount of water it gets.
Attach a garden hose to a water valve on the outside of your house.
Turn the water on just enough so there is a slow but steady drip that comes out of the hose.
Lay the end of the hose so it sits at the base of the tree. Let the hose sit in place for three hours and then turn the water off. A slow trickle is a more efficient way to water trees as it gives more time for the soil to soak up the water.
Repeat this every three days. The tree should get about an inch of rain per week, so you may need to adjust how much water you add according to the amount of rain you get each week. For example, if you get ½ inch of rain one day, then that can replace one day of the hose watering session. The easiest way to keep track of the amount of rain is to watch or read the weather on the local news.
References