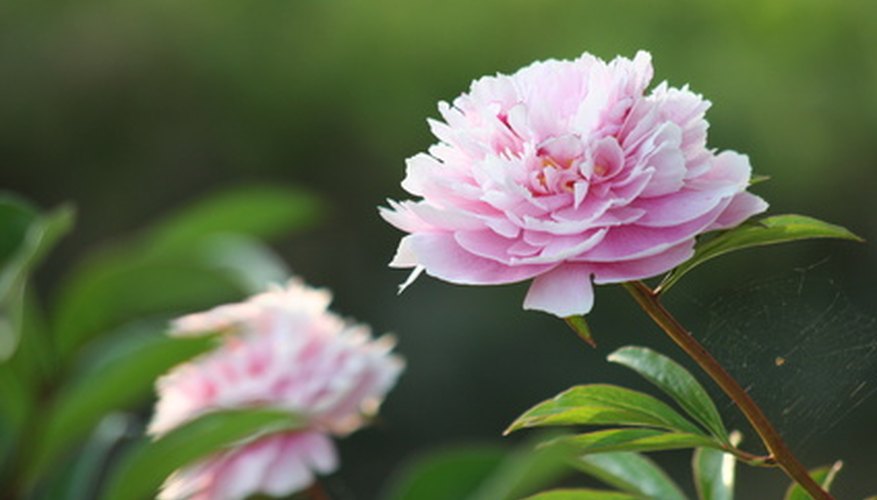 The growing season in Alaska averages 105 days per year. From June to August the state is in perpetual daylight. The long days aid plants in growing quite fast. During the growing season, the temperature barely tops 70 degrees F and the soil temperatures can remain quite cold. According to the University Of Alaska Cooperative Extension Service, the area is often plagued by mid-season frosts. The plants a gardener choose need to be tough and able to withstand cool temperatures.
Primulas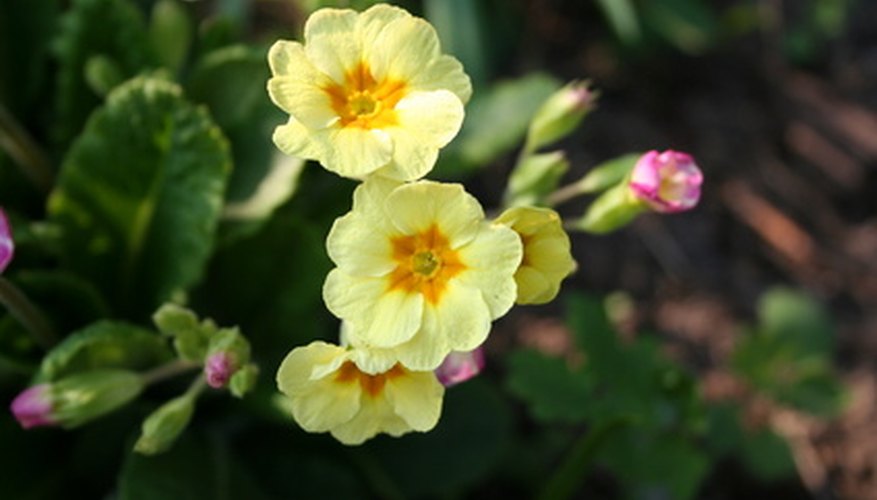 In Alaska, 430 varieties of primulas grow well in Alaska. These primulas sport leathery foliage with blossoms that come in numerous shades, and they thrive in full sun with humus-rich soil or partial shade. Primulas require constantly moist soil to thrive and are popular rock garden plants. Add sand or gravel to the soil at the time of planting, allowing plants ample drainage. Propagate by gathering the seeds of the plant or digging up the rhizomes for division.
Peony (Paeonia)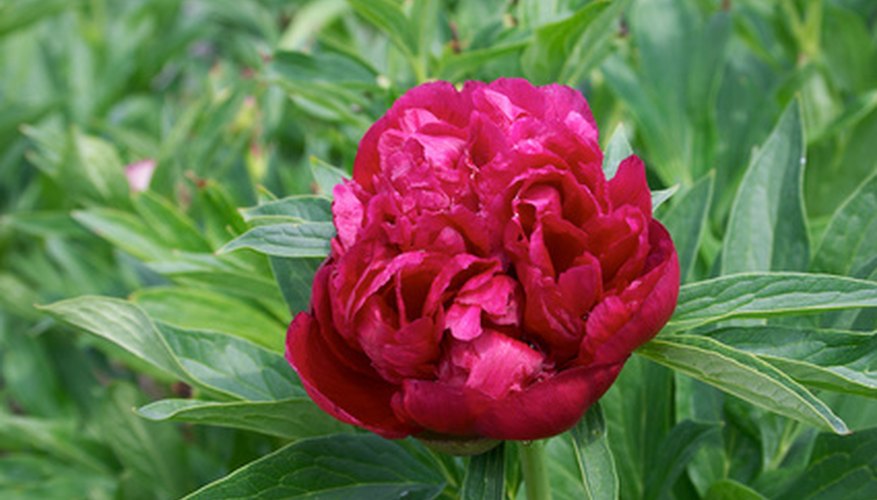 The peony is widely grown in Alaska as a cut flower shipped to the lower 48 states, Asia and Europe. The plant thrives and produces flowers when other peony plants across the world are no longer blooming. Flowers emerge in mid summer to late summer across Alaska and range in color from white, pink, red or yellow. Many blossoms are quite fragrant. The peony is grown in a small tree form or as a shrubby bush. The University of Alaska Fairbanks says it takes five years before the peony plant can produce a viable crop. Home gardeners grow the peony with ease in the difficult Alaska weather.
Lilac (Syringa)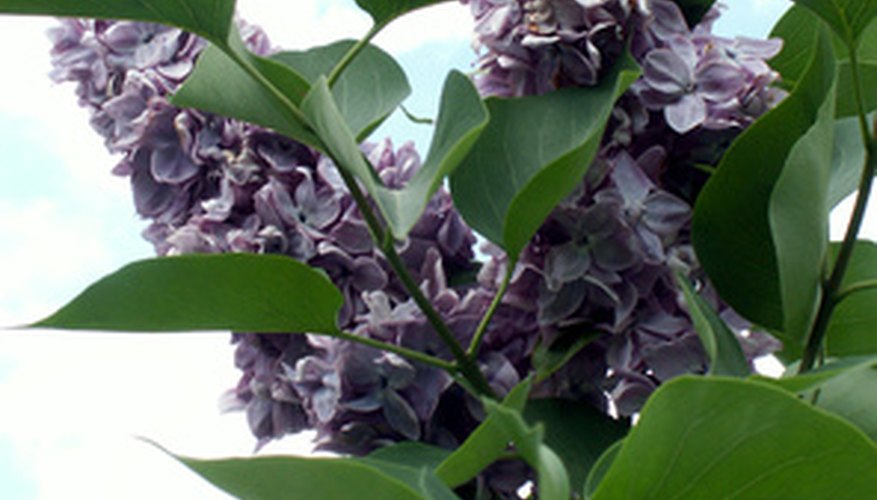 Lilac thrives in the harsh growing conditions of Alaska, with 20 species to choose from, growing as small trees or shrubs. The lilac will normally not bloom for four to seven years until fully established, according to the Alaska Master Gardeners Association. The dwarf Korean varieties do well in Alaska. The shrubs produce fragrant lavender blossoms. The Japanese tree lilac and the Korean lilac are also grown with success in various areas of Alaska. Lilacs prefer planting in full sun with well-drained soil conditions. The extended growing days of sunlight aid lilac in producing outstanding blossoms.
Grasses (Calamagrostis x acutiflora)
Numerous cultivars belong to the Calamagrostis x acutiflora species of reed grass. The grasses are successfully grown in Alaska and thrive in the ground. Grown in mass, they make an ideal screen. Various cultivars can easily tower 6 feet in height. Even when the harsh winter of Alaska arrives, the dried stalks still present interest in the landscape. A few varieties sport variegated leaves. Many varieties have stems and stalks that rustle when the breeze blows. Each spring the Alaska Master Gardener Association recommends cutting the stalks back to 3 or 4 inches in height so new growth can emerge.