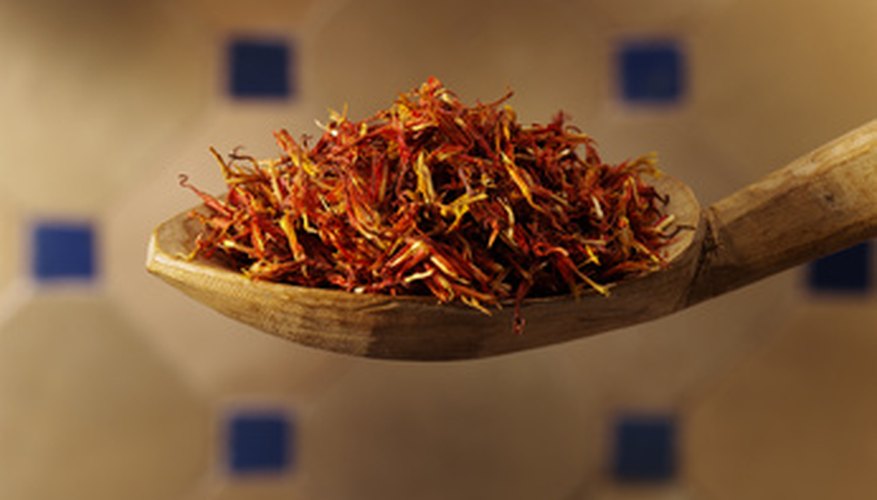 With its predominantly clay soils and humid climate, growing saffron flowers in South Carolina may certainly be a challenge. The saffron plant, Crocus sativus, will not tolerate wet soils for any length of period; the bulb will rot if it sits in damp soils for any amount of time. Home gardeners with unsuitable soils can grow saffron crocus flowers in containers, which are easy to move in and out of doors.
Fill your planting boxes with a well-draining seed-starter soil mix. Provide additional drainage in the boxes by putting a 1/2-inch layer of coarse gravel at the bottom.
Plant the saffron crocus bulbs as soon as they are received from the nursery, usually in early fall. Plant the bulbs roughly 3 inches deep and 3 inches apart.
Place the planter boxes in a sunny location outside, as saffron crocus plants need a minimum of 4 to 6 hours of sun daily.
Water the saffron crocus only after it has emerged from the ground, usually three to four weeks after planting. Water potted plants every two to three days, depending on how well the soil mix drains and dries out.
Harvest the three long, orange stamens that appear in the center of the purple, cup-shaped flower on the day it opens. Delaying harvest by even a day degrades the quality of the saffron threads, which begin to dry out as soon as the flower opens.
Move the pots indoors for the winter after the plant has faded. Give the plants no water during dormancy.
Bring the pots back outdoors in early fall when the saffron plant exits from dormancy. Harden off plants over a week or two by gradually increasing the amount of time the plant is outside each day.