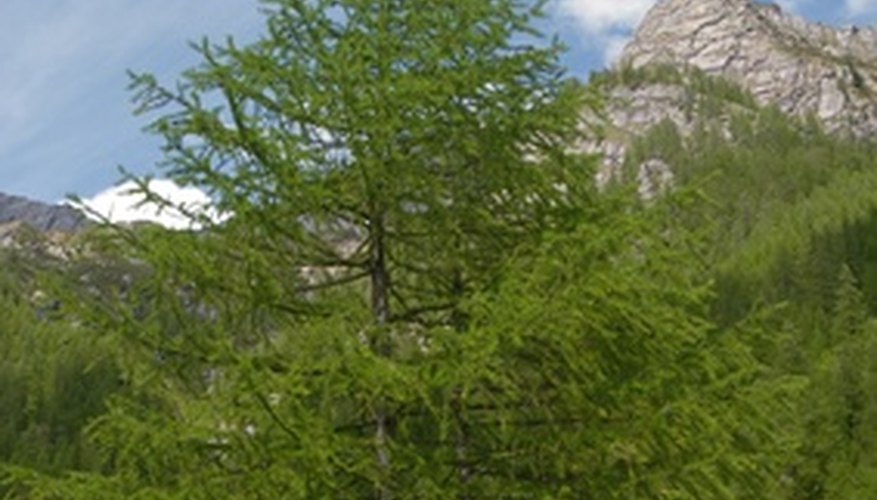 Green ash trees grow naturally in many areas of the United States. From Florida to Texas and upward into eastern Montana, these trees thrive in moist areas. These deciduous trees commonly grow between 40 and 60 feet tall. Green ash trees grow rapidly, often adding 4 to 6 feet in height every year. This quick growth makes green ash trees a suitable variety to start from seed. Starting these trees from seeds requires correct seed gathering and planting techniques.
Gather green ash seeds from healthy, mature specimens. Find some trees within 100 miles of your planting site. Due to genetic variations, trees closer to home provide the ideal seeds for your individual climate, elevation and soil composition. Look for the healthiest trees that exhibit uniform growth. Collect the seeds when they show signs of ripeness, usually between September and November. Seeds indicate ripeness when they begin to loosen and fall naturally from the parent tree. Look for yellow and brown fruits on your selected specimen.
Separate the seeds from the fruit by gently breaking apart the ripened fruit and scraping out the seeds. Place the seeds on newspaper or paper towels to dry. Allow these seeds to air dry for a few days. Remove any remaining dried fruit from seeds.
Stratify your seeds by placing in a small bowl containing peat moss. Dampen the peat moss with a little water to provide a moist environment for stratification. Place the seeds on top of the moist medium and cover with a layer of plastic wrap. Place the bowl in your refrigerator to provide the required cold temperatures necessary for later germination.
Plant your green ash trees in your yard in early spring or wait until fall. Avoid planting green ash tree seeds during the heat of summer. Prepare your seed bed by adding some sand and mixing it into the existing soil. Sew your seeds about one-half inch deep in your prepared soil. Water your seedling after planting. Keep the soil slightly moist during the first year of growth.