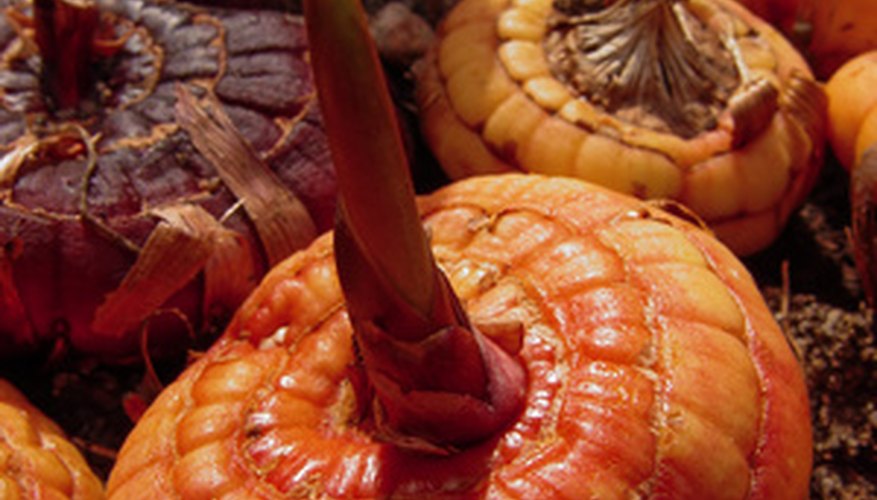 Many types of flowers grow from bulbs, which are dug up before winter and stored until the next growing season. Some of the flowers that grow from bulbs include amaryllis, tulips and narcissus. Bulb flowers tend to be unique and beautiful. Many originate from tropical regions of the world. The bulb stores all the essential nutrients your flower will need to grow. You will need to rehydrate your stored and dried bulbs before planting them for the new season.
Inspect your flower bulb for roots that look dead or scraggly. Use your scissors to trim the roots back.
Gently remove foliage that is loose from the outer part of your bulb.
Fill a small glass or jar with warm water at approximately 100 degrees F. Make sure your glass container is just large enough for your bulb's roots without getting the bulb wet.
Place the roots of your bulb into the water to soak for two hours. Don't let the bulb itself get wet.