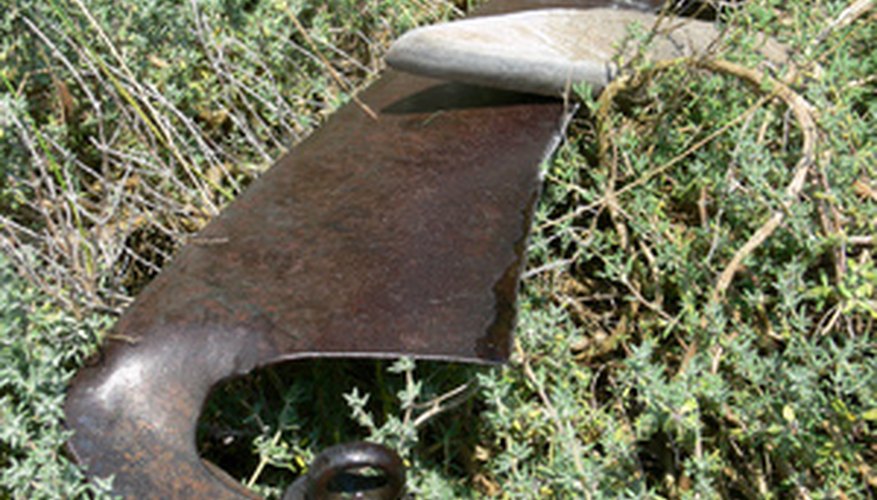 Grown for its ornamental and culinary uses, thyme creates an attractive ground cover or trailing plant for the edges of rock walls, raised beds and planters. Its tiny gray-green leaves create a dense mass of foliage atop short, upright, woody stems. When in blooms, thyme sports a mass of purple flowers that attract bees and butterflies. This hardy perennial thrives in sunny locations, returning each year in larger masses. Propagating thyme requires little effort and can be accomplished in the garden with layering.
Select a healthy stem with fresh green foliage. Choose a healthy 6-inch or longer stem for layering.
Pull the stem away from the main plant. Bend it to the ground. Remove foliage at the point where the stem meets the ground.
Anchor the section to the soil with a rock or a U-shaped wire so that the stem curves upward and the terminal end is above the soil. Water lightly to moisten the soil. The stem develops roots at the point where it touches the soil.
Check for root formation in a week or two by gently tugging the stem. If it resists your efforts, roots have formed.
Clip the stem between the mother plant and the new rooting. Allow it to grow in place or dig beneath the roots to transplant the young thyme plant to a new area.
To propagate in a container, place a plant pot filled with soil mixture near the base of the thyme plant and secure the stem to the soil in the pot. Once rooted, cut the stem and place the pot in the desired location.
Lift thyme plants from the soil and divide the root system into two or more sections to begin new plants from root division. Pull roots apart gently. If they resist, cut with a sharp knife.
Things You Will Need
U shaped wires/florist pins

Garden clippers

Plant pot (optional)

Potting medium (optional)
Tip
Trim overgrown thyme back to 3 to 4 inches from the ground in mid-summer to produce a flush of new growth.