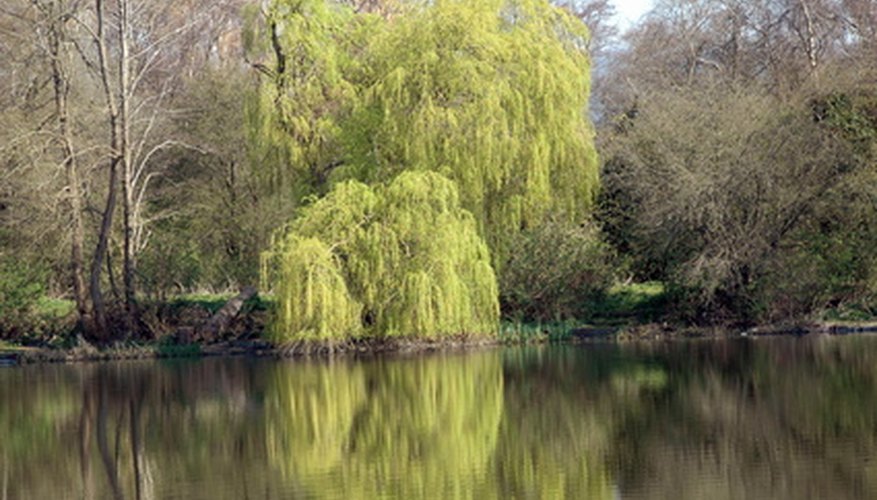 Willow bark has long been used to make a tea to reduce fevers and relieve pain. The University of Maryland Medical Center reports the use of willow bark in this way dating to 400 B.C., the time of Hippocrates. Willow bark contains salicin, which the body converts to salicylic acid, the active ingredient in aspirin. In addition to tea, willow bark can be used to make tinctures, or the powdered bark may be taken in capsule form.
Bring 8 oz. water to a boil.
Add 1 to 2 tsp. dried willow bark and continue to simmer for 10 to 15 minutes.
Remove the water and bark from heat and continue to steep for an additional 30 minutes.
Strain the bark from the water. Drink three to four cups of this tea per day for pain relief.