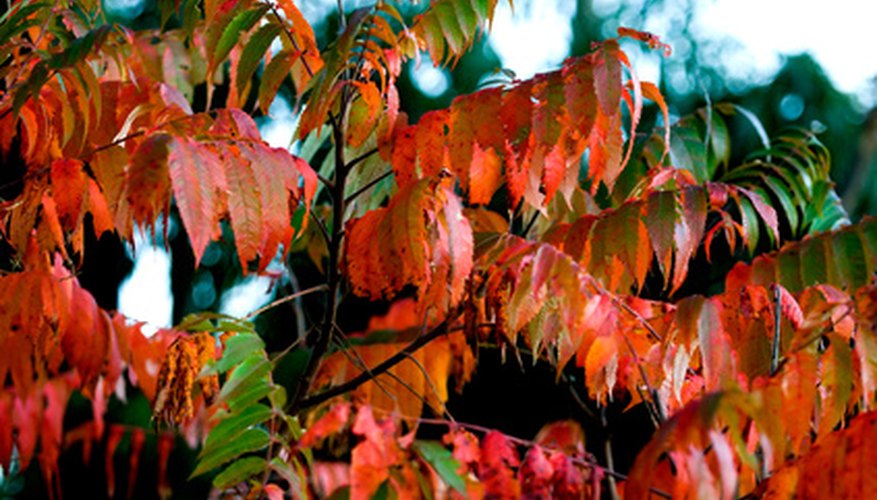 Encompassing several USDA hardiness zones, the Midwest is an ideal geographic area for growing flowering bushes, with its rich topsoil and abundant, though sometimes unpredictable, rainfall. Flowering shrubs grace the spring landscape with their color and fragrance at a time when few annual or herbaceous perennial flowers are in bloom. Many feature excellent fall color and/or fruits that continue to draw interest well into winter.
Border Forsythia
Widely planted in the Midwest, border forsythia (Forsythia x intermedia) blooms in spring with masses of bright yellow flowers on 8-to 10-foot bushes that spread 10 to 12 feet wide. Forsythia prefers full sun and well-drained soils. It tolerates pollution, wind and alkaline soils well. Plant forsythia near foundations, massed in borders or as a single specimen. It is hardy in USDA zones 4 to 8.
Sweet Mockorange
With foliage that can be green, yellow or variegated depending on the variety, mockorange (Philadelphus coronarius) is a spring-flowering shrub that grows to 12 feet high with an equal spread. Its fragrant white flowers have a slight citrus scent. Mockorange prefers moist, well-drained soil in full sun to partial shade. It makes an excellent specimen plant with its arching branches on bushes with a rounded, upright habit. Mockorange is hardy in USDA zones 4 to 8.
Flameleaf Sumac
Flameleaf sumac (Rhus copallina) is also called dwarf sumac or shining sumac because of its shiny green leaves, which turn a brilliant red in early autumn. It forms a shrub between 4 and 10 feet high, depending on growing conditions. Young twigs and leaf stalks are slightly hairy with raised dots. Sumac grows best in full sun in hot, dry locations and is widely planted along roadsides and embankments. Greenish yellow flowers in spring mature to red fruits in fall that resemble hairy bunches of grapes. Fruits persist on the bushes well into winter. Sumac grows in USDA hardiness zones 4 through 9.