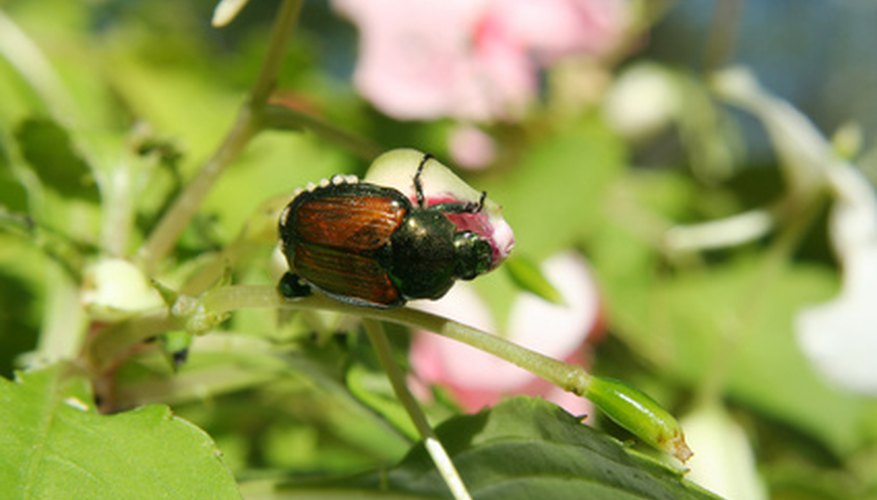 Japanese beetles are destructive pests that typically come in large numbers. These insects are notorious for chewing on, and sometimes destroying, leaves and plants. Since they come in such large numbers, it can be difficult to control them. Japanese beetle traps are effective, but they do not always solve the problem. Ammonia is an easy and inexpensive solution for Japanese beetle control. Not only does it kill the beetles, but it also prevents other beetles and insects from infesting your property.
Pour 1 part ammonia to 7 parts water in a bucket. For example, 1 cup of ammonia should be mixed with 7 cups of water.
Put a funnel in the top of an empty spray bottle. Pour the ammonia mixture into the spray bottle until the bottle is full. Any excess liquid can be stored in a separate container.
Shake the bottle for 10 seconds to mix the two ingredients together.
Spray the ammonia solution directly on the Japanese beetles and any area that they occupy.
Repeat the process if the beetles come back.