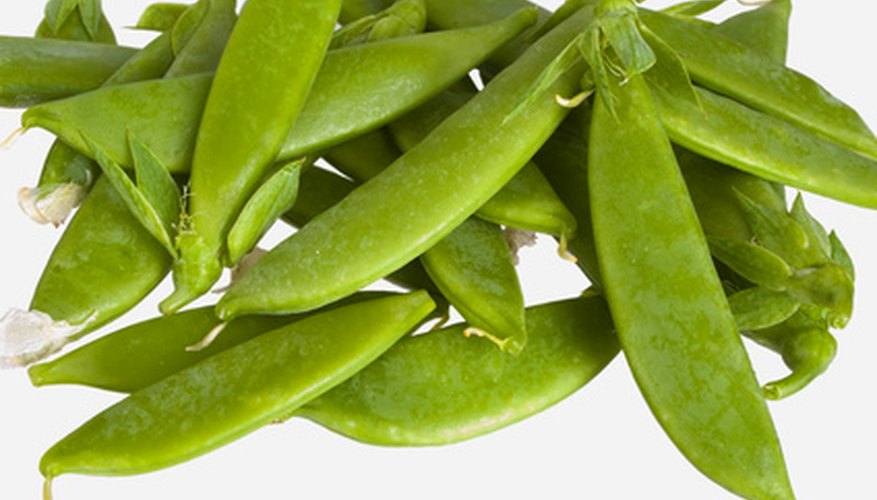 Feel as comfortable in your kitchen as a pea in a pod by learning how to trim sugar snap peas from your garden or the market. Unlike English garden peas, you can eat the entire sugar snap pea, pod and all. This eases preparation and makes them a perfect addition to a vegetable tray or salads. The sugar in peas will convert to starches within hours of harvest, meaning that the sugar snap peas from your garden will have a sweeter flavor than those from the market. For the best-tasting peas, harvest, trim and serve the same day.
Look for large, bright-green sugar snap peas with tight skin.
Store the sugar snap peas unwashed in a plastic bag in the refrigerator immediately after purchase or harvest until preparation to retain their sweetness.
Rinse the sugar snap peas, and cut the two ends off each pea pod.
Grasp the string that runs along the inside length of the pod, and pull to remove it.
Remove the string from the back of the pea pod by pulling it off with your fingers.
Consume the snap peas immediately or add to a recipe. Enjoy the sugar snap peas raw, boiled or steamed.