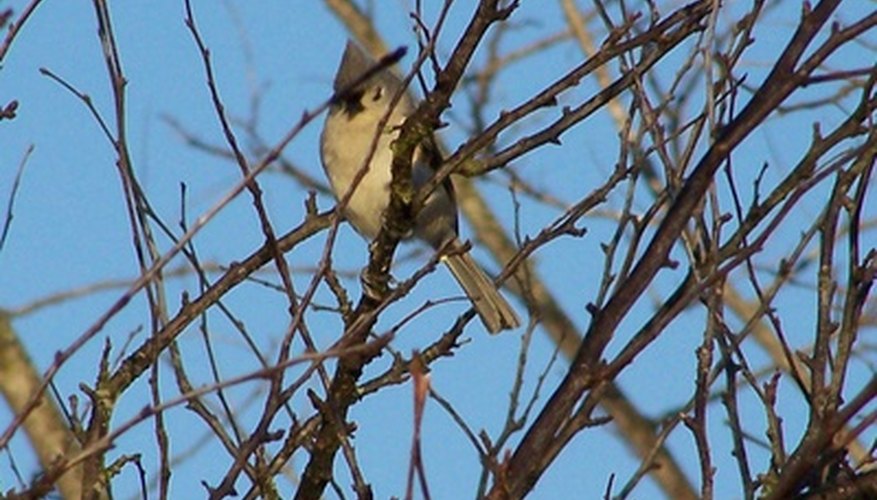 Red dogwood (Cornus sericea) is hardy throughout the United States, growing best is moist conditions in full sun to partial shade. Although it can be trained as a small tree, it is grown primarily as an open shrub. It has many stems that are horizontal at its base and grows to about 10 feet high. Red dogwood is a favorite of landscapers and gardeners because its dark red bark provides winter interest in the landscape. It produces 1 to 2 inch white flowers in late spring.
'Bergeson Compact' Dogwood
This variety of dogwood produces twigs of a superior red color. The 'Bergeson Compact' cultivar has a dense growth habit with spectacular fall red leaf color. Grows to a compact size of only 4 to 6 feet with an equal spread. Shows good resistance to leaf spot. Considered the best compact variety of dogwood, according to online national plant wholesaler, Beaver Creek Nursery.
'Cardinal' Dogwood
A variety with coral-red twigs, 'Cardinal' dogwood grows to a medium-density shrub with attractive redish-purple fall color. The creamy white fruits, which appear in summer, are very showy and persist into winter. 'Cardinal' grows well in wet, marshy conditions. Extremely winter hardy.
'Silver and Gold' Dogwood
'Silver and Gold' is an unusual cultivar with variegated leaves and yellow twigs. The young stems produce the best yellow color, advises the Missouri Botanical Garden's Kemper Center for Home Gardening. To keep the plant fresh, remove older stems in early spring each year, taking out about one-fourth of these stems. This will stimulate new growth. Grows only 5 to 7 feet high.