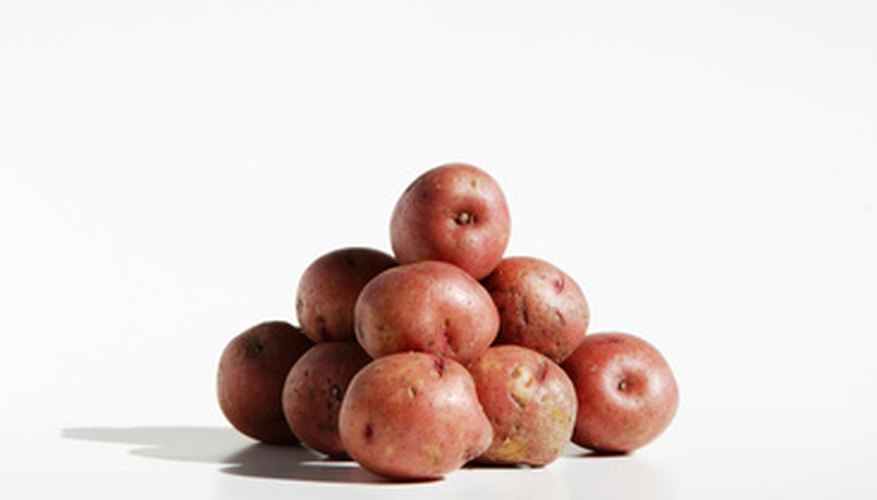 Potato eyes are what you plant to grow potatoes. Every potato has eyes. Potato eyes are the dimples on each potato that begin to sprout pinkish-white root buds. Left alone, sprouted potato eyes will become potato plants. Larger potatoes have more eyes, which can grow into more potato plants. Very small potatoes may not need to be cut before planting.
Select a container. This can be a clean, never-used plastic or wooden barrel cut in half or a long, wide window box, urn or planter. Potato roots grow 2 feet long, so deeper containers are better.
Choose the variety of potato best suited to your growing region and intended use. Consult your local agricultural extension office, using the interactive map at the former Cooperative State Research, Education, and Extension Service for advice on the correct potato variety for your soil and climate.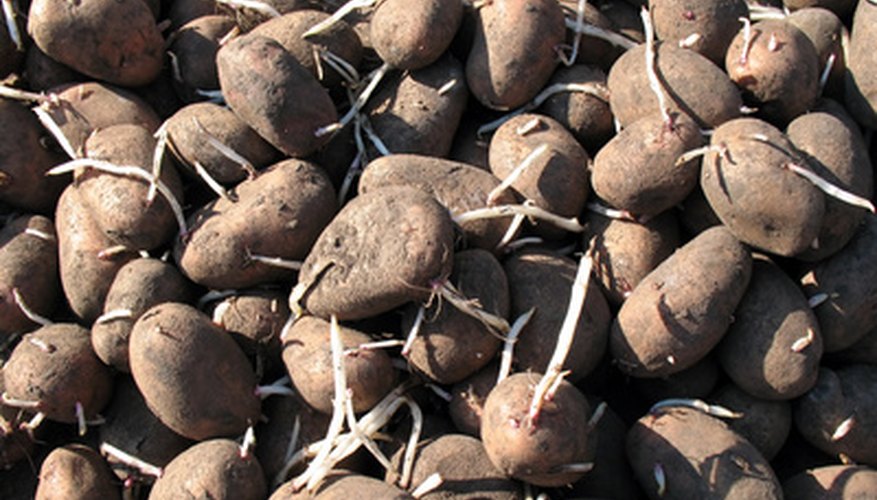 Cut potatoes that have sprouted eyes into 2- to 4-oz. chunks with two or more well-established eyes. Place 1 tsp. of powdered sulfur in a paper bag. Add cut potato eyes and shake well. This will prevent fungus or bacteria from causing scab or rot.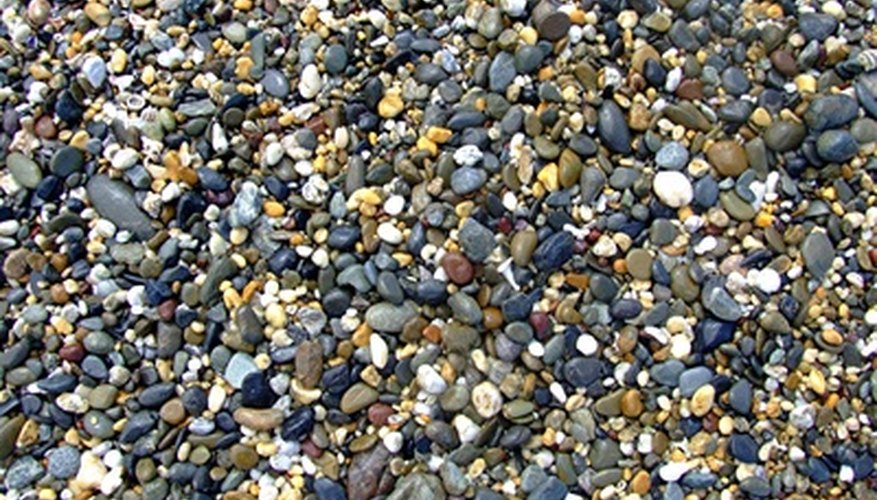 Drill several holes in the bottom of each container to ensure adequate drainage. Cover the bottom of the container with 2 to 3 inches of river pebbles.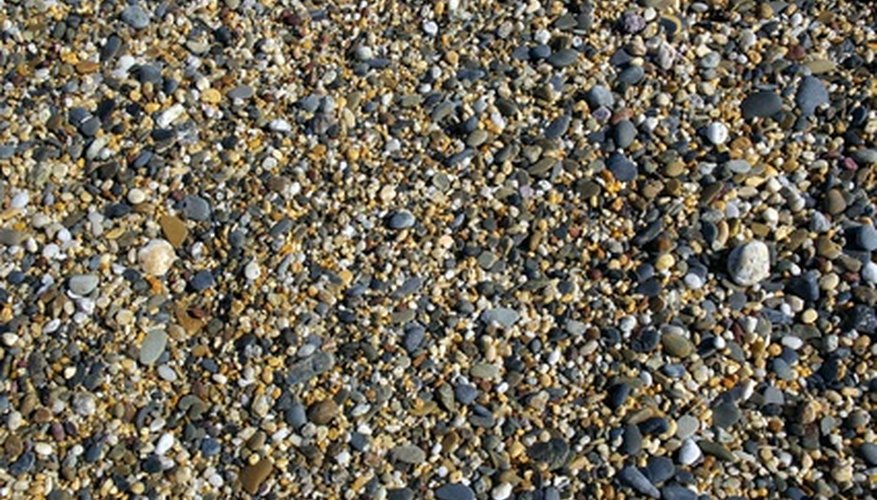 Mix one bag of sand with two bags of compost on your potting table or in any container large enough to hold the contents of all three bags. Pour this mixture into the potato-planting container until it is 1/3 full. Store any remaining sand/soil mixture in a covered container for later use.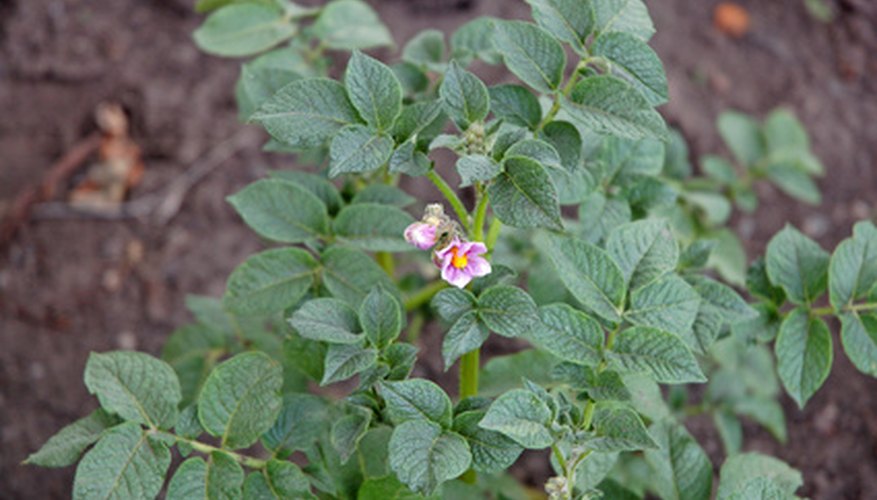 Plant cut potatoes 2 to 6 inches deep, eyes up. As plants emerge, add enough soil to keep any growing potatoes covered. Exposed potatoes will turn green. Although this does not affect their edibility, the green color is considered unsightly and will affect selling price if they are not for home use only.
Tip barrel or container to loosen the soil to harvest. Remove all potatoes, regardless of size. Save smaller potatoes for next season's seed.
Things You Will Need
2-feet or deeper container of your choice

Seed potatoes

Knife

Sulfur

Paper bag

Power drill, bit set

River pebbles

Sand and compost

Soil
Tips
Potato varieties differ in "...yield; skin and flesh color; tuber shape and eye depth; time of maturity; disease and pest resistance; carbohydrate composition; usage potential; dormancy and storability," according to the Oregon State University Potato Variety Development Program.

When growing potatoes, "...the best soil is a deep, well-drained sandy or silt loam," according to Dr. Mary Peet of North Carolina State University.