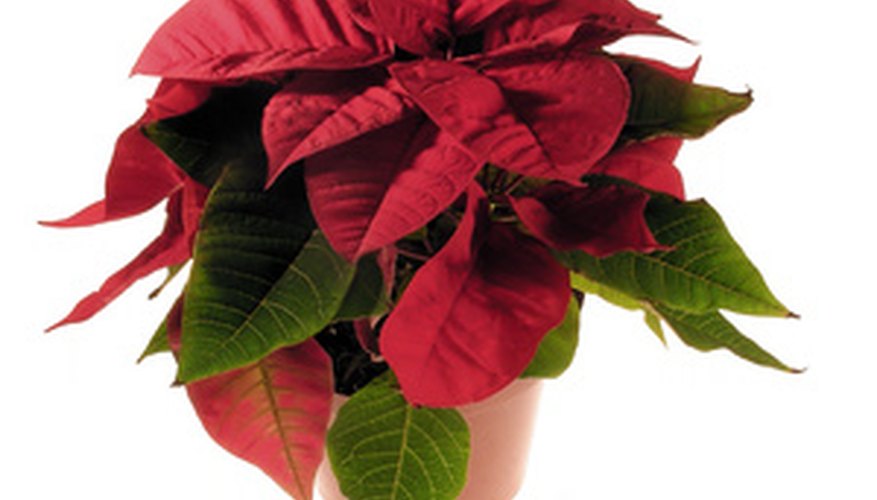 Poinsettias are traditionally displayed at Christmastime. The plants, which are commonly red but available in colors such as white and pink as well, add a splash of color to holiday displays. Although many discard their poinsettias after the holidays, the plants can live long and healthy lives as houseplants if given a little attention. With proper care, you can keep your poinsettias for Christmases to come.
Place the poinsettia in a spot where it will get at least six hours of indirect light a day.
Place the poinsettia in a room that has a daytime temperature of 60 to 70 degrees F and a nighttime temperature of 55 to 60 degrees F. Keep the plant away from drafty locations or where it will be exposed to cold air.
Check the soil moisture daily. Water the poinsettia when the soil is dry to the touch until water flows out of the drainage holes of the container.
Empty any water that accumulates in the poinsettia's pan after each watering.
Remove leaves that wilt or appear dead to allow the water and nutrients to go to the healthy leaves.
Fertilize the poinsettia with a water-soluble houseplant fertilizer each month, following the manufacturer's directions. Do not fertilize the plant when it is in bloom.