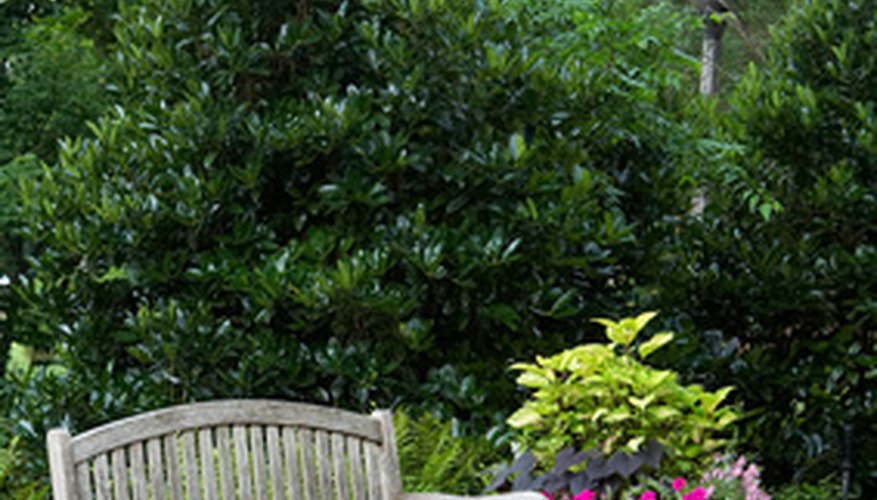 Tropical plants are excellent for Southern landscaping, especially in areas without frost. They can be grown as perennials, with some plants blooming continually throughout the year. Tropical plants are also ideal in areas with colder winter temperatures, but there they must be grown as annuals or protected from freezing. Flowering plants are not the only plants Southern gardeners should consider. Colorful foliage plants are an excellent addition to any Southern landscape design.
Trailing Lantana
Trailing lantana (Lantana montevidensis) is a fast-spreading, low-growing shrub that will bloom continually all year long in frost-free areas. Unlike its taller lantana cousin, trailing lantana grows to a height of 18 to 24 inches. It has long, vinelike branches that extend for 5 feet or more. Trailing lantana is used as a ground cover or in large containers or hanging baskets. The plants are covered with lavender flowers that attract butterflies.
Caladium
Caladiums (Caladium sp.) are tropical plants that are native to South America. More than 1,000 varieties of caladiums have been identified and named by horticulturists. They are known for their large, colorful leaves. Caladium foliage is usually bicolor and sometimes tricolor. The center of the leaves may be solid, spotted, streaked or mottled. Start caladium tubers indoors for later transplanting, plant them directly outdoors or grow them as houseplants. Use caladiums as bedding plants or fill large containers with them. Caladiums will not tolerate sun and should be planted in full shade. They need rich, moist soil. In areas with frost, dig the tubers and store them indoors during winter. Caladiums can remain outdoors all year in frost-free areas.
Gardenia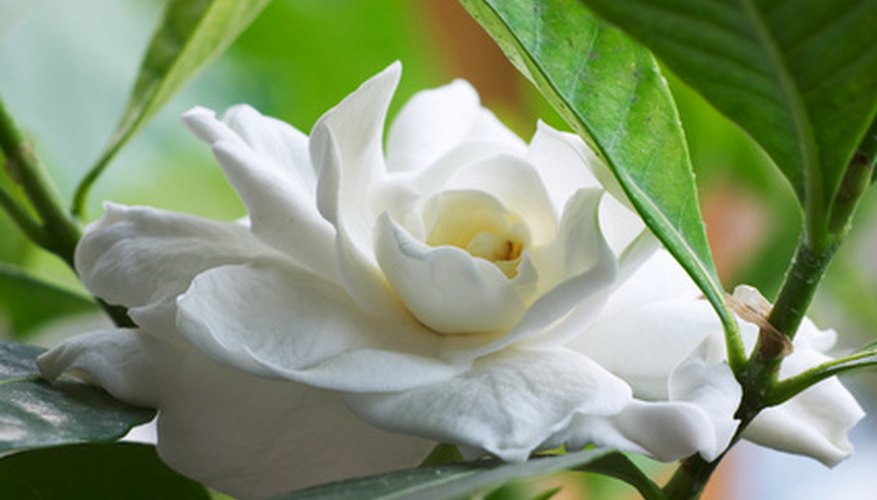 As part of a traditional Southern garden, gardenias (Gardenia augusta) grow as shrubs reaching 6 to 8 feet tall and equally as wide. Gardenia leaves are deep green with a waxy look. The flowers open white and then turn a creamy yellow as they mature. A gardenia shrub blooms over a long period in the summer, usually 10 weeks or more. As lovely as a gardenia shrub is to behold, it is the sweet fragrance that makes this flower memorable. The scent is strong but soft; not overpowering. Gardenias are pestered by whiteflies and scale insects, which are both easily controlled by spraying the plants with organic insecticidal soap.